Kansas Sampler Festival
Festival Guide Ad Information
Reach a daytrip-hungry audience
with your ad in the 2017 festival guide!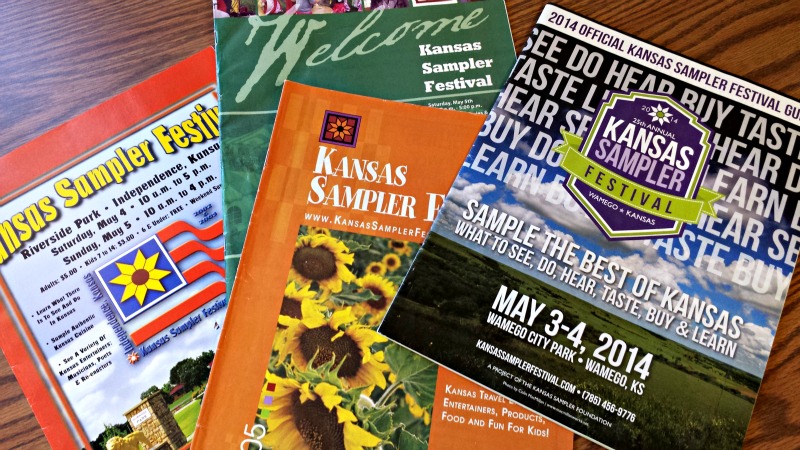 The Kansas Sampler Festival Guide will be distributed around the region and state, inserted into regional newspapers, and available to all festival visitors. The program will be a full-color, magazine-style guide, similar to ones produced for previous festivals as shown here.
A minimum of 50,000 guides will be printed
for the 2017 Kansas Sampler Festival.
Ad rates for the 2017 guide are as follows:
1/8 page - $250
1/4 page - $500
1/2 page - $1000
Full page - $1500
Back Cover - $2000
Ad space needs to be reserved by January 31, 2017
Artwork is due by February 7, 2017 to admin@winfieldchamber.org.
For ad sale questions contact Sarah Werner, kssamplerfest@gmail.com
CLICK HERE for Festival Program Advertising Agreement
Sarah Werner
Festival Director
P.O. Box 640
Winfield, KS 67156
620.221.2420
Kansas Sampler Festival Date:
May 6-7, 2017
978 Arapaho Rd. Inman, KS 67546
Phone: 620-585-2374