Kansas Sampler Festival
#bigkansasroadtrip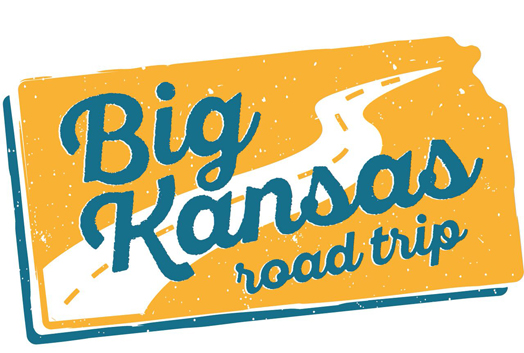 The Big Kansas Road Trip is happening in 2018!
Where will the road trip take place?
The showcase counties are Barber, Comanche and Kiowa. The event will be held over four days, May 3-6, 2018. We will be updating this page with more information soon.
The Kansas Sampler Festival has ended but the effort to educate Kansans about Kansas is not. We've just come up with a new format centered around the notion of road trippin'!
Here's how it will work. Anyone and everyone is invited to descend on the same three counties on May 3-6, 2018. You'll have the opportunity to eat in the cafes, shop in the stores, tour the attractions, and drive the scenic roads. You'll get to see these communities as they are--with the red carpet rolled out.
It'll be fun. We'll all do it together, each person at their own pace. There will be Orientation Hubs in the three county seats where you can pick up itineraries and menu's of things to see and do. Though not required, these towns will come up with some extras. Maybe you can help paint a wall mural or bring your lawn chair to the volunteer fire department and learn how that service works in a small town. We'll give the small grocery stores whopping good days of business.
It'll be a great time to explore with hundreds of other people who want to get to know Kansas.
*We will be adding more information soon. The site will have information regarding
lodging
, restaurants, activities, fun for kids, schedule and event guide.
---
If you are from one of the three participating counties and have an event or activity to submit for the BKRT guide and schedule please fill out this
FORM
. Please submit no later than February 2, 2018.
---
To advertise in the BKRT program (10,000 will be printed and distributed by mid-March) please contact Carol Schuetze, Empire Advertising at:
Carol Schuetze
18825 24 Road
Cimarron, KS 67835
620-271-3708
DEADLINE TO SUBMIT ADVERTISING DESIGN IS FEBRUARY 20, 2018.
---
---
978 Arapaho Rd. Inman, KS 67546
Phone: 620-585-2374