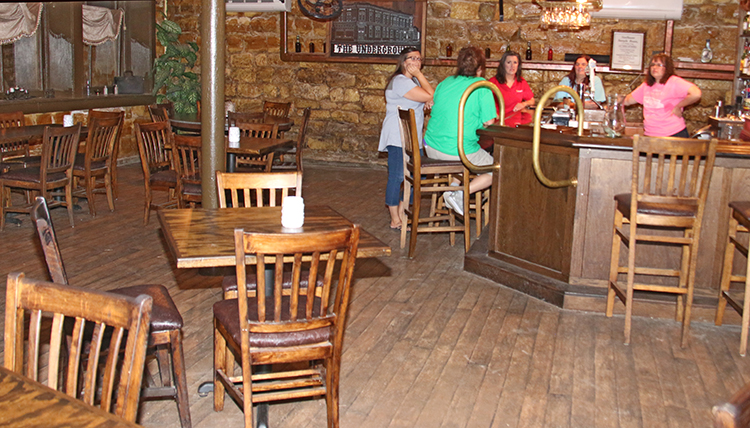 Underground Tours and More!

Saturday, November 10, 5 p.m.
We are currently sold out and taking names for a waiting list in case of a cancellation. Please send
WenDee
an email to be placed on the list, or call 620.585.2374.
Kansas Explorer Club members - $30
For non-members accompanied by a Kansas Explorer Club member - $36

Non-members - $48.61 (price includes a membership)
The Kansas Explorers Club is inviting you to join Marci, KE #2 and WenDee, KE #36, in
Ellinwood
for a tour of the original underground tunnels and the newly-excavated tunnels on the east side of the street. We'll share the password with you to get to the tavern under the Historic Wolf Hotel for drinks and the famous pan-fried chicken dinner. For the full tour, meet in front of the Historic Wolf Hotel at 1 N. Main in downtown
Ellinwood
. Be there by 5 p.m.!
A chair stair is available for the east side tour and chicken dinner.
978 Arapaho Rd. Inman, KS 67546
Phone: 620-585-2374