When we first enter a town, we drive around to get the lay of the land. Before we meet the people, we read the signs. They are either informative, humorous, or charming!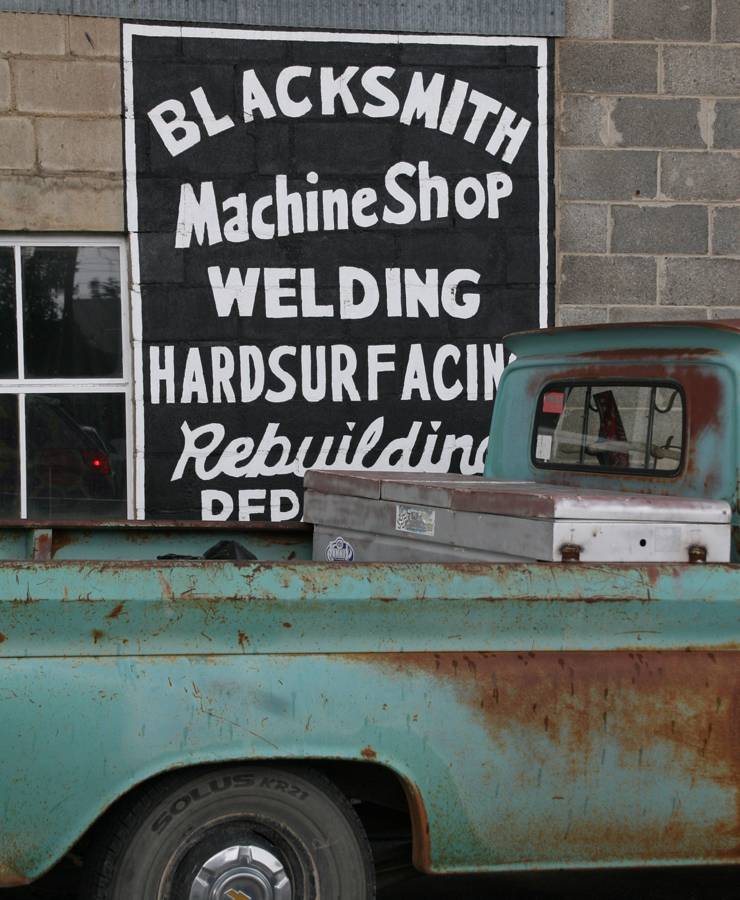 The pickup seemed a perfect prop in front of the machine shop sign in Burr Oak.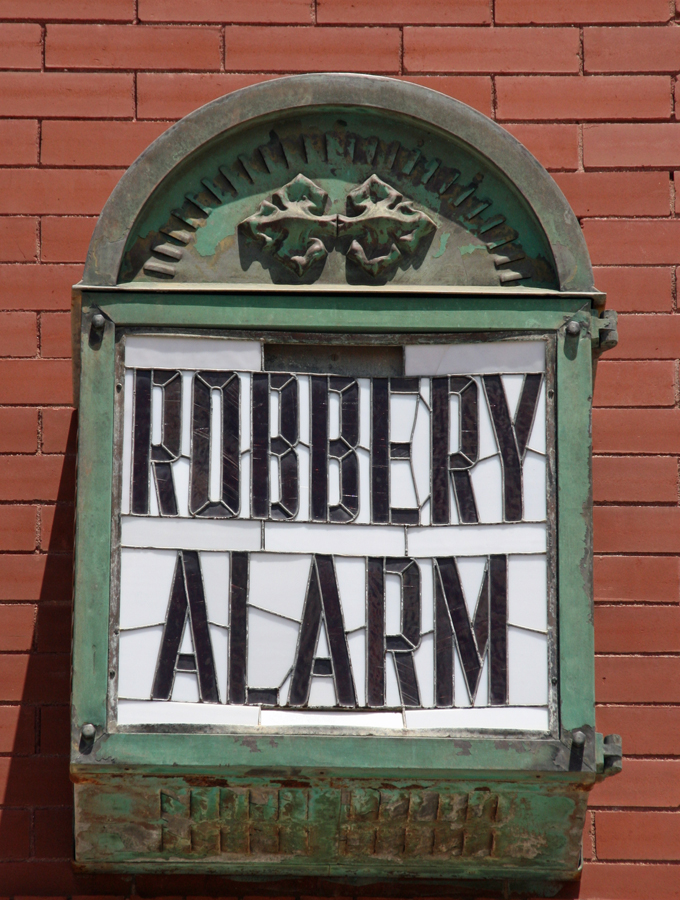 I don't think this alarm in Jewell is used any more but I wouldn't want to test it!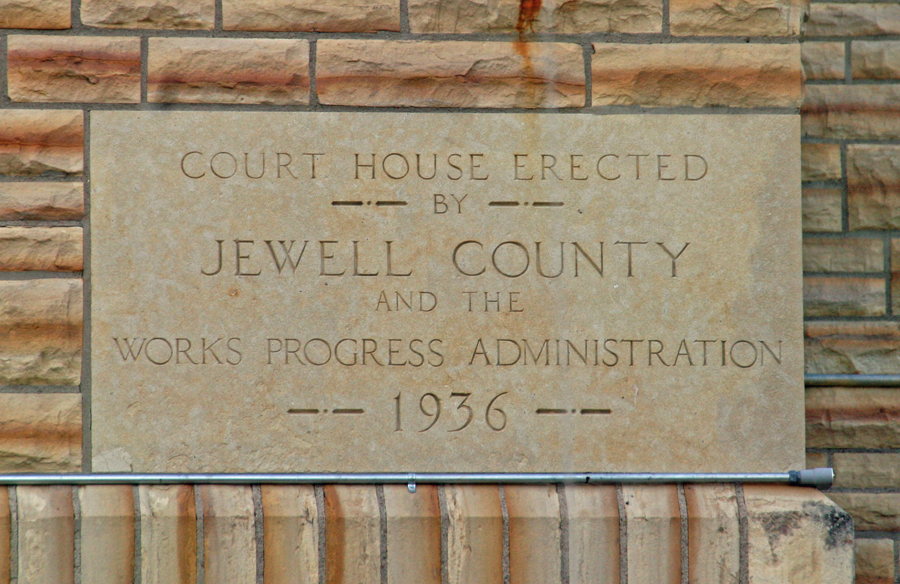 The 1936 Jewell County Courthouse is the only courthouse in the state to be constructed by the WPA (Works Progress Administration).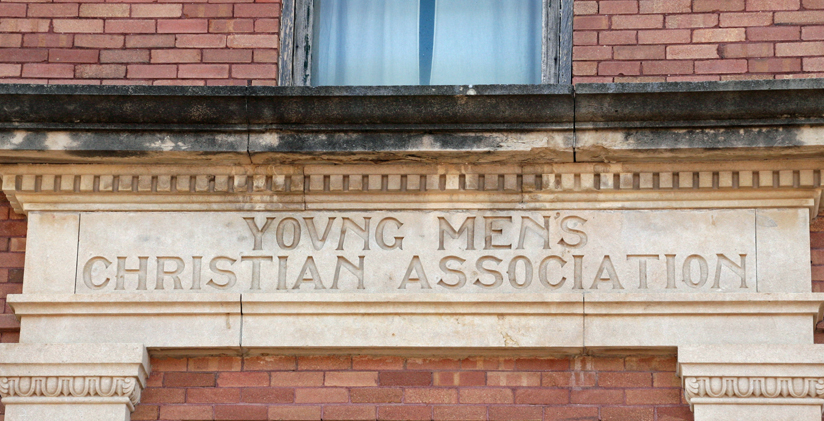 Now a thrift shop, the YMCA still sports it's original sign.
Thanks to efforts of many, the Ute theater is once again providing movies for the community.
A local man erected this recognition to Edison in 1957 (or 1967). It sits across the street from what was the high school at the time.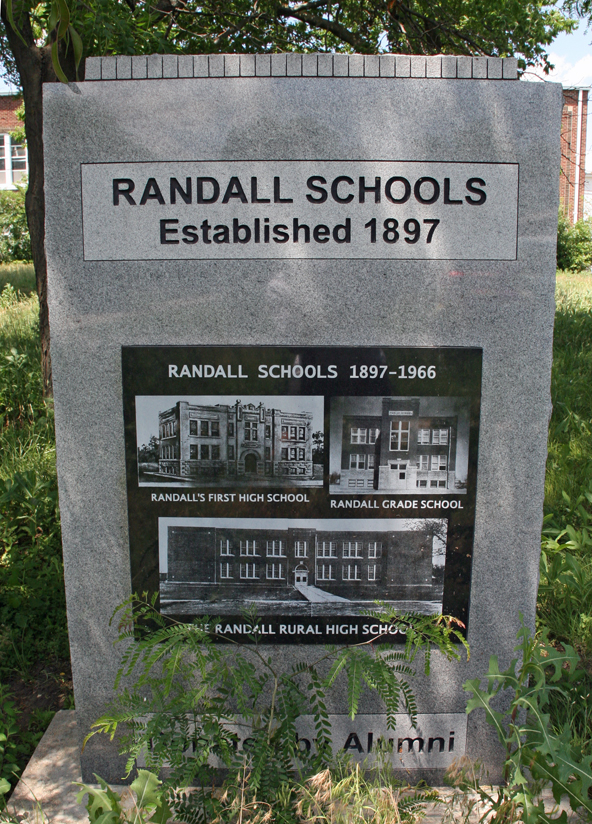 All that is left of Randall schools is this granite homage in front of the abandoned rural high school.
With day lilies bordering the front sidewalk, it must be pleasant to walk into this depot post office.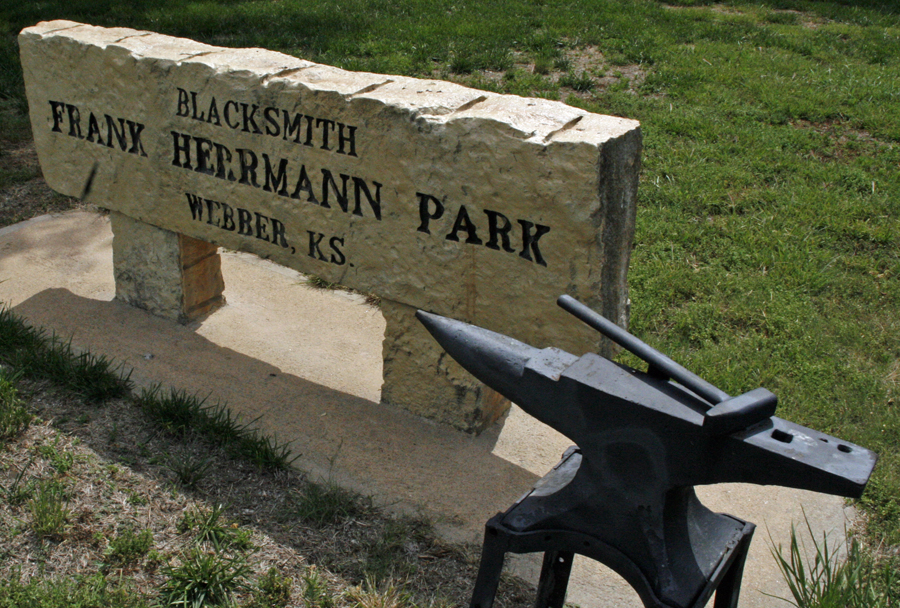 A nice sign and symbol of the old days in the Webber park is situated right beside the post office.
That's what I call a strong declaration of a city name!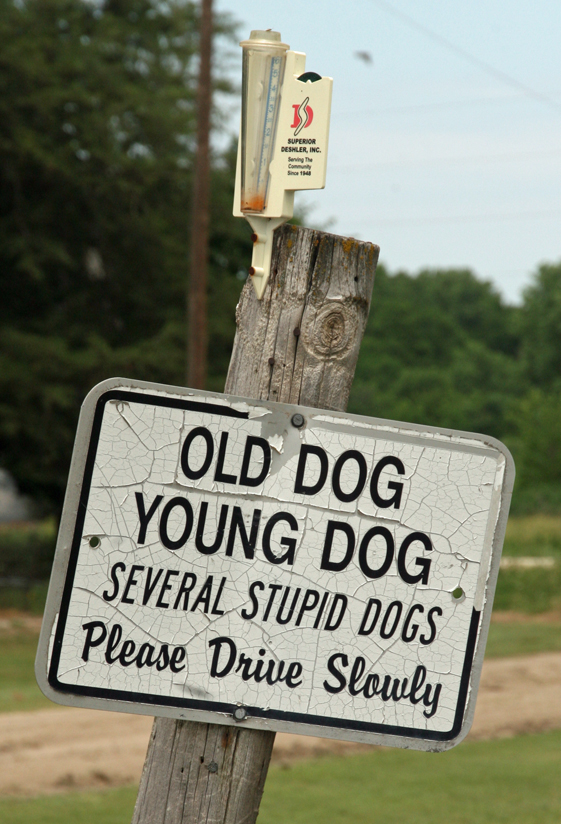 We can attest to the truth of this sign in the unincorporated town of Lovewell.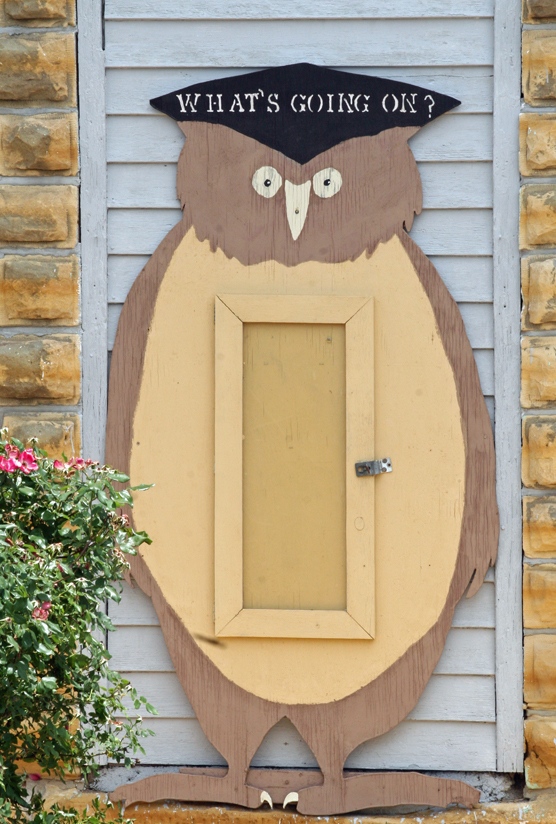 What will be the next announcement in Formoso?

The individuality of expression is unique to each town. When out exploring, it's worth the time to dip into each town to detect part of the story, if even just from the signage.

It's all good in Jewell County!

See you down the road, KE #2 Marci Penner.