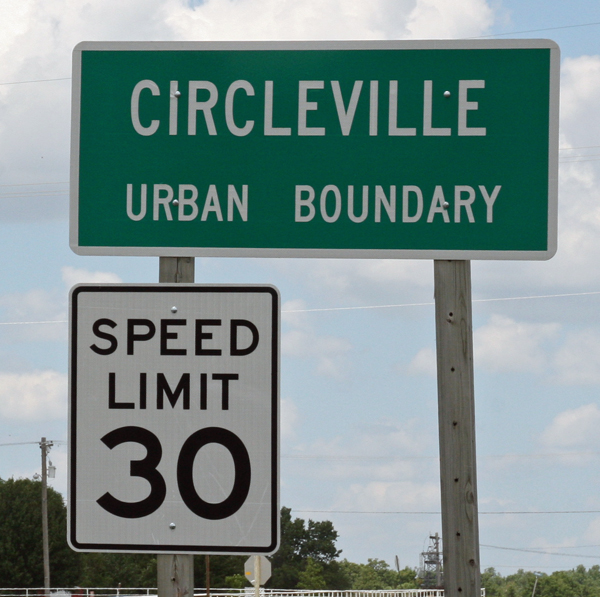 What does it mean? No "urban" allowed here? Circleville has a population of 169 in Jackson County.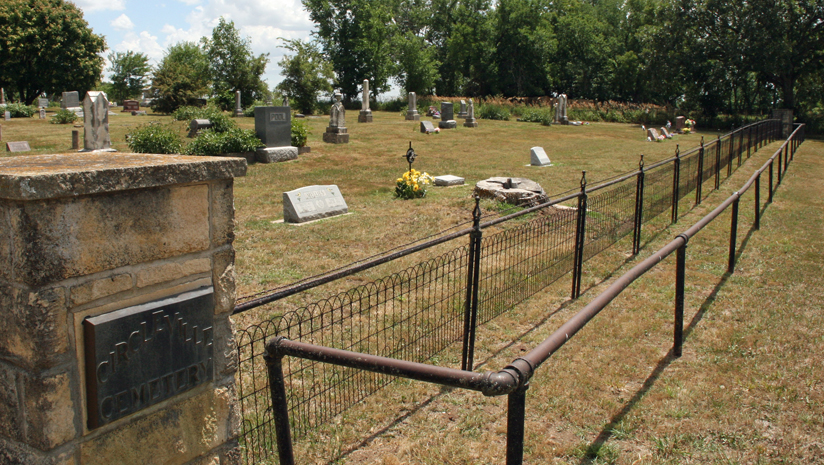 You can't find a hitching rail this long just anywhere. In fact, in Kansas, you can't find it anywhere but here--the Circleville Cemetery! It's the longest remaining hitching rail at a cemetery in Kansas and it's this long on both sides of the driveway.

Find the cemetery west of town. Follow K-79 (becomes 254 Road) to the first intersection west of town, then go 1 1/4 miles south on J Road.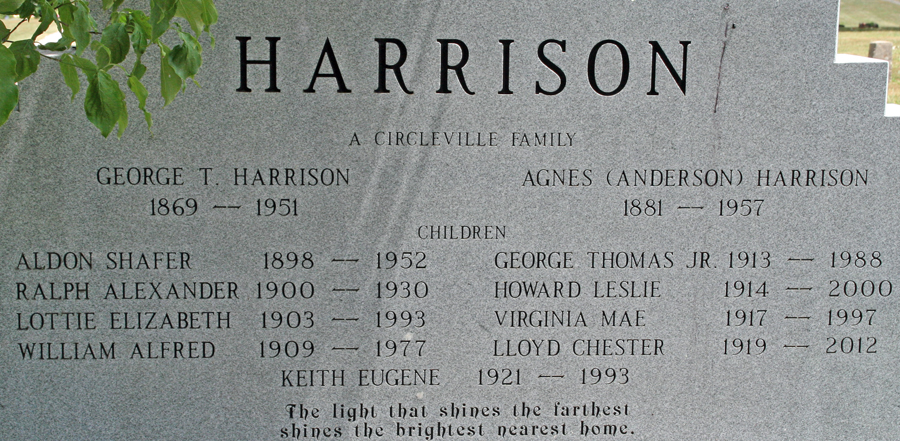 There were many things I liked about this gravestone in the Circleville Cemetery. One, the words "A Circleville Family." Two, the birth and death dates of all the family on one stone. Lastly, at the end it says, "The light that shines the farthest shines the brightest nearest home."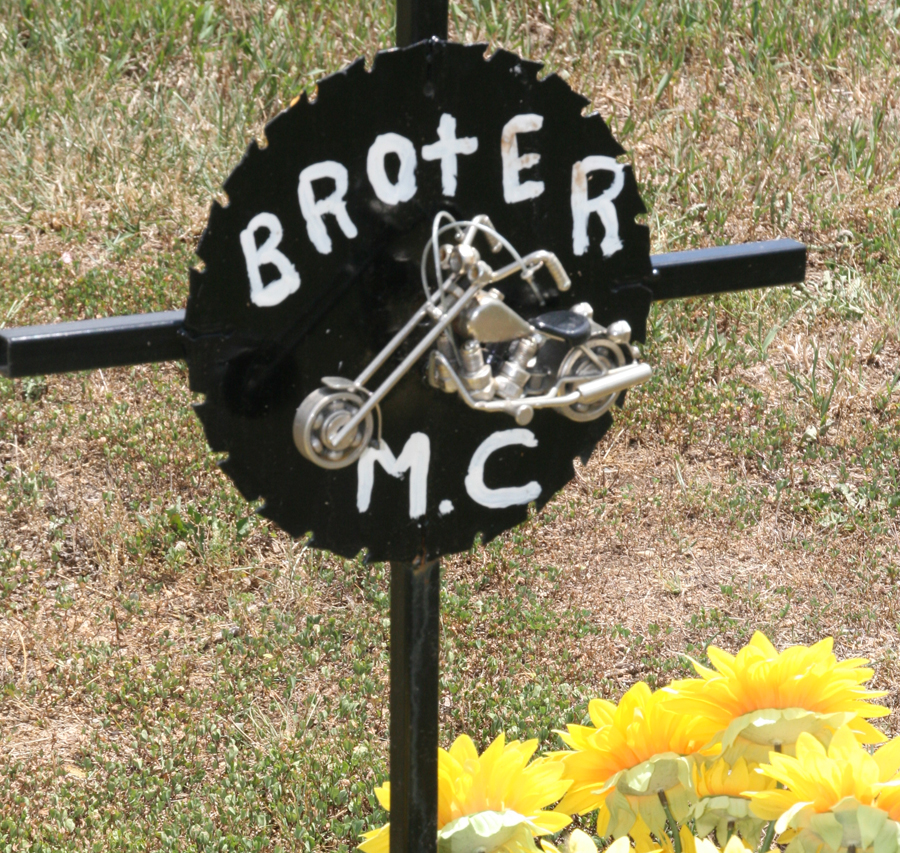 A sweet, heartfelt marker found in the cemetery.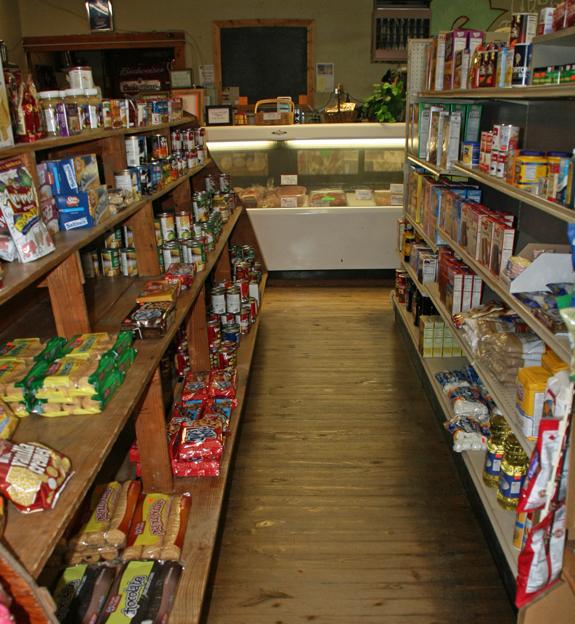 A grocery store in a town of under 200. Awesome--and not easy to accomplish. You know the owners do a lot to make this happen. Check out the iconic features: wooden floors, three aisles, meat counter in the back.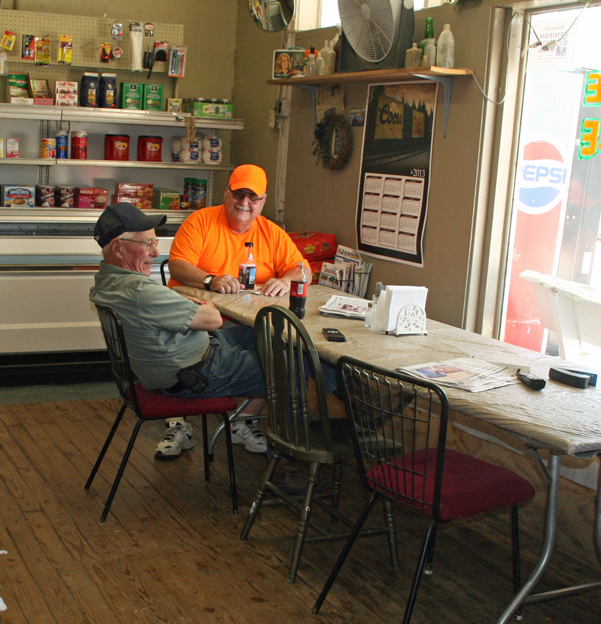 Melvin and Allen are iconic features, too. They are in the grocery store every day to drink coffee and see what errands they can run for owners Heath and TeriAnn.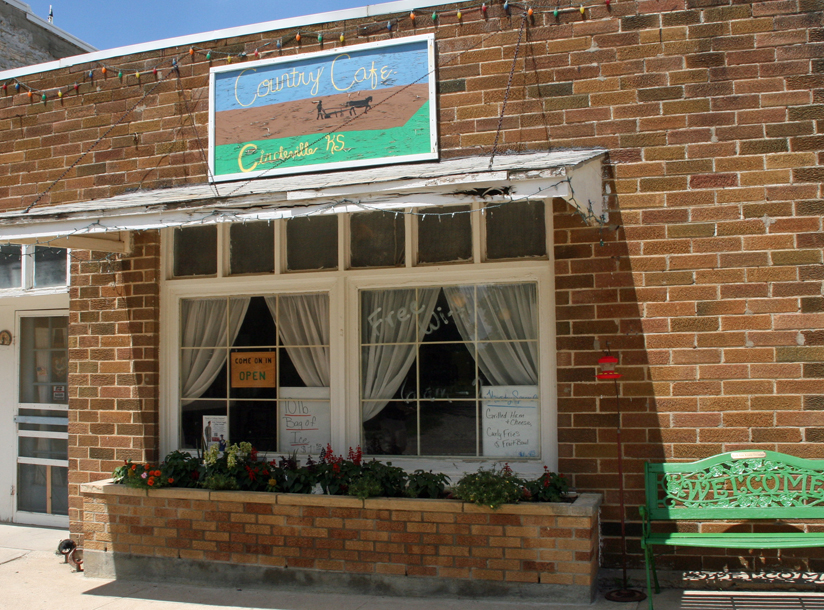 It was also good to see that the Country Cafe is still open, though a new owner. Another business in town and another screen door entrance.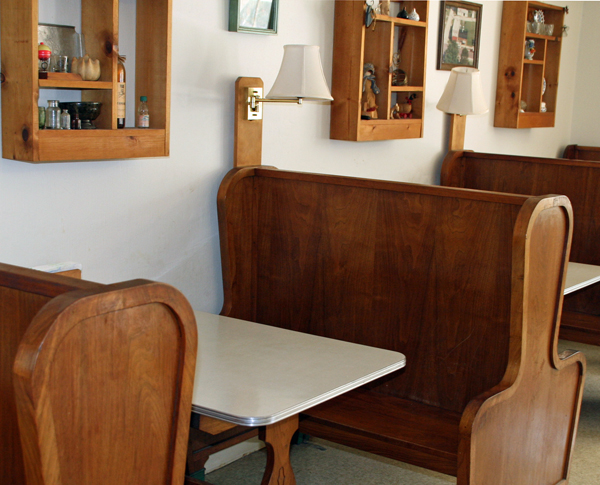 They serve breakfast every day, all day. The homemade pies are good, too. Open daily 6 a.m.-2 p.m. If you fill the seats, they'll fill your stomachs!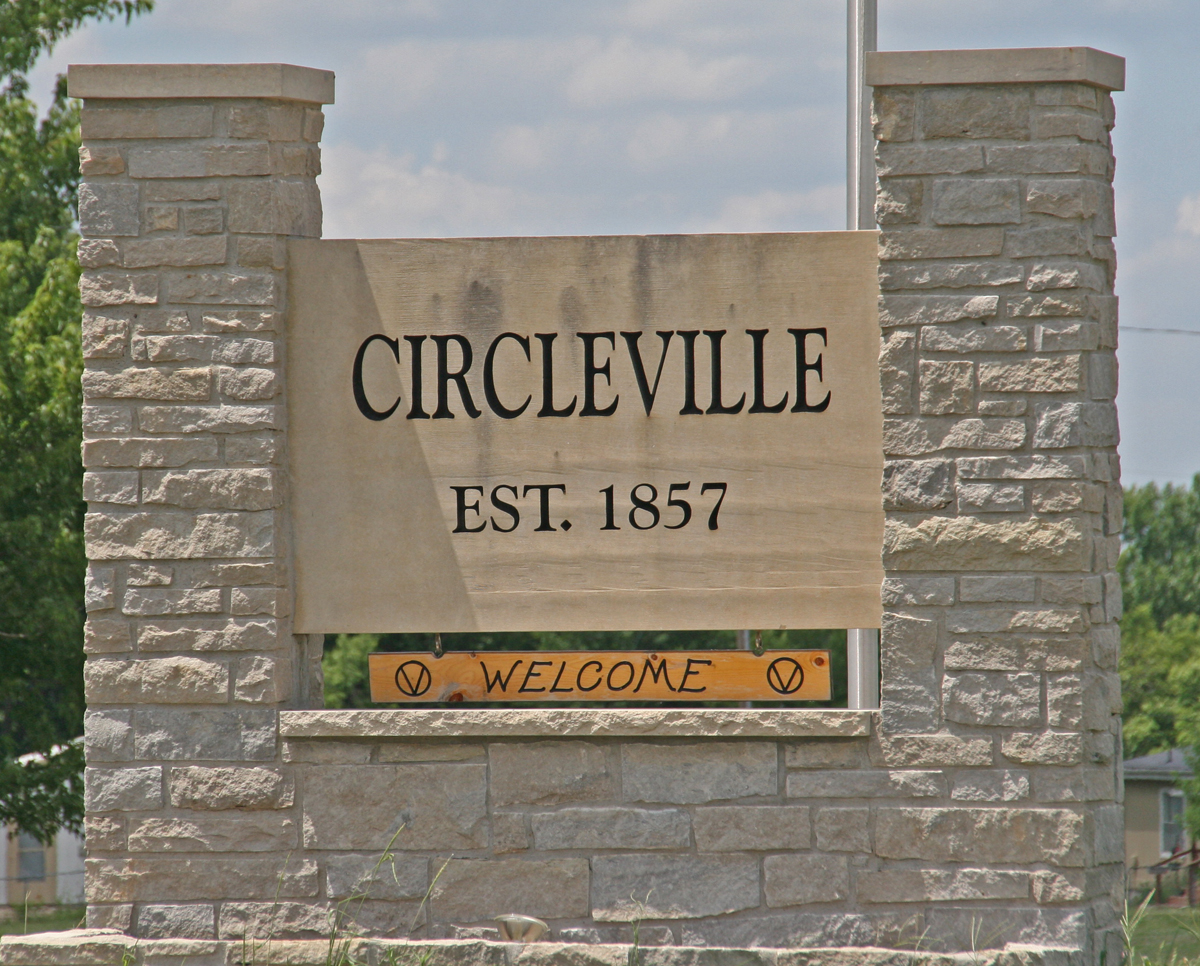 Circleville. You're welcome to come and visit at the urban boundary!