Nice touches come in all forms.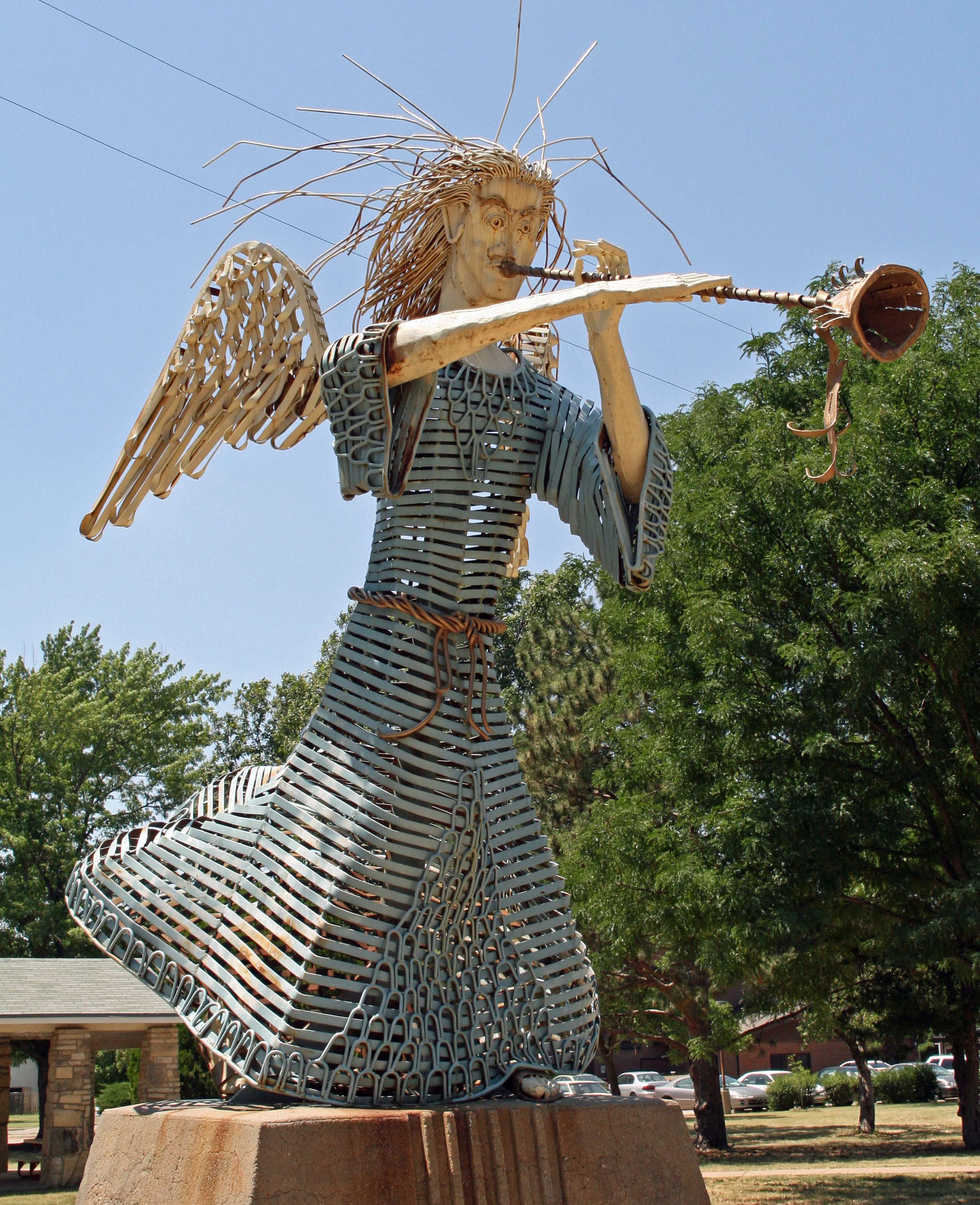 An angel found in Russell's Lincoln Park.

Step inside Russell's post office to see Section Art painted by
Martyl Schweig
in 1940.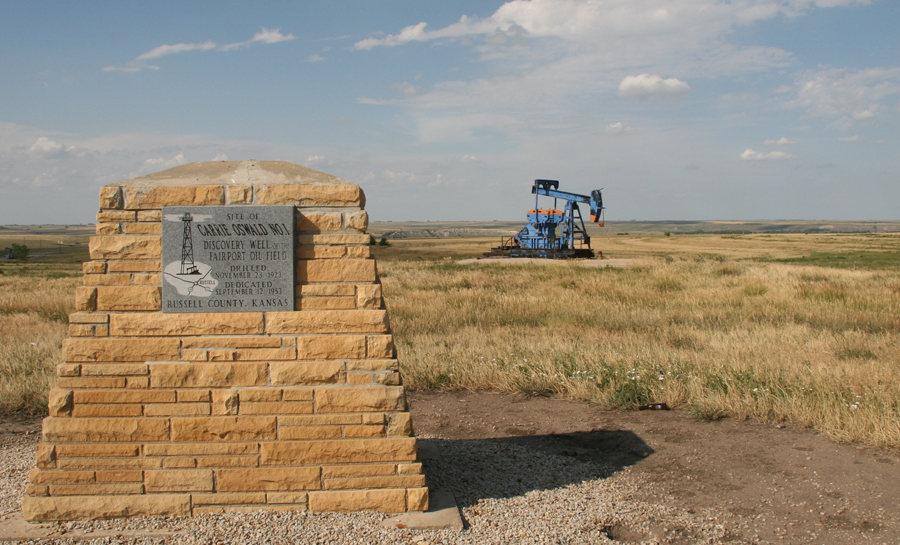 If someone cared enough to put up a commemorative memorial to the Carrie
Oswald No. 1 discovery well of the Fairport Oil Field, then, by golly, we were
willing to go out of the way to see it. The view from this memorial offers a
grand vista of the Smoky Hills dotted with oil wells. From Gorham, go one
mile east to the black top, 177th Road. Go north 9 miles to Beatty Road,
turn west for a mile. It's on the north side of the road.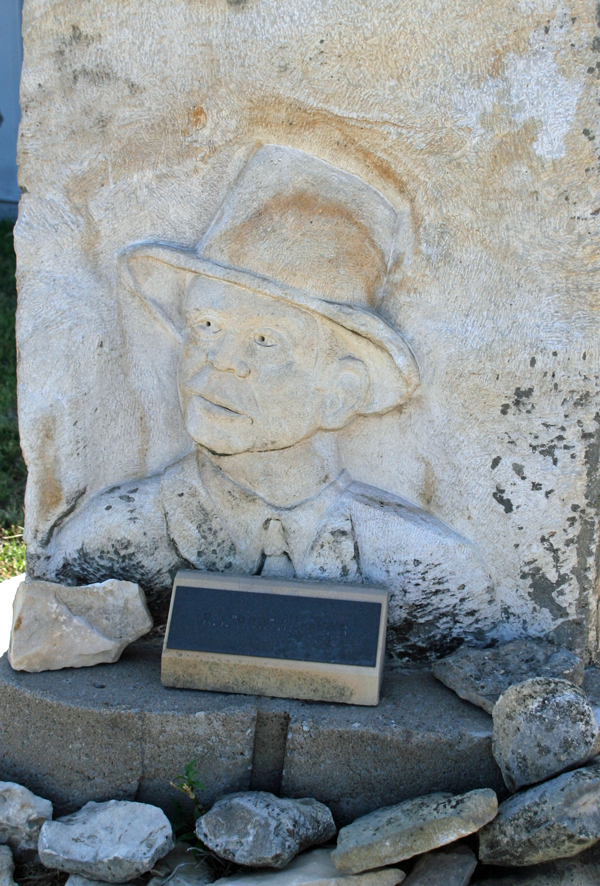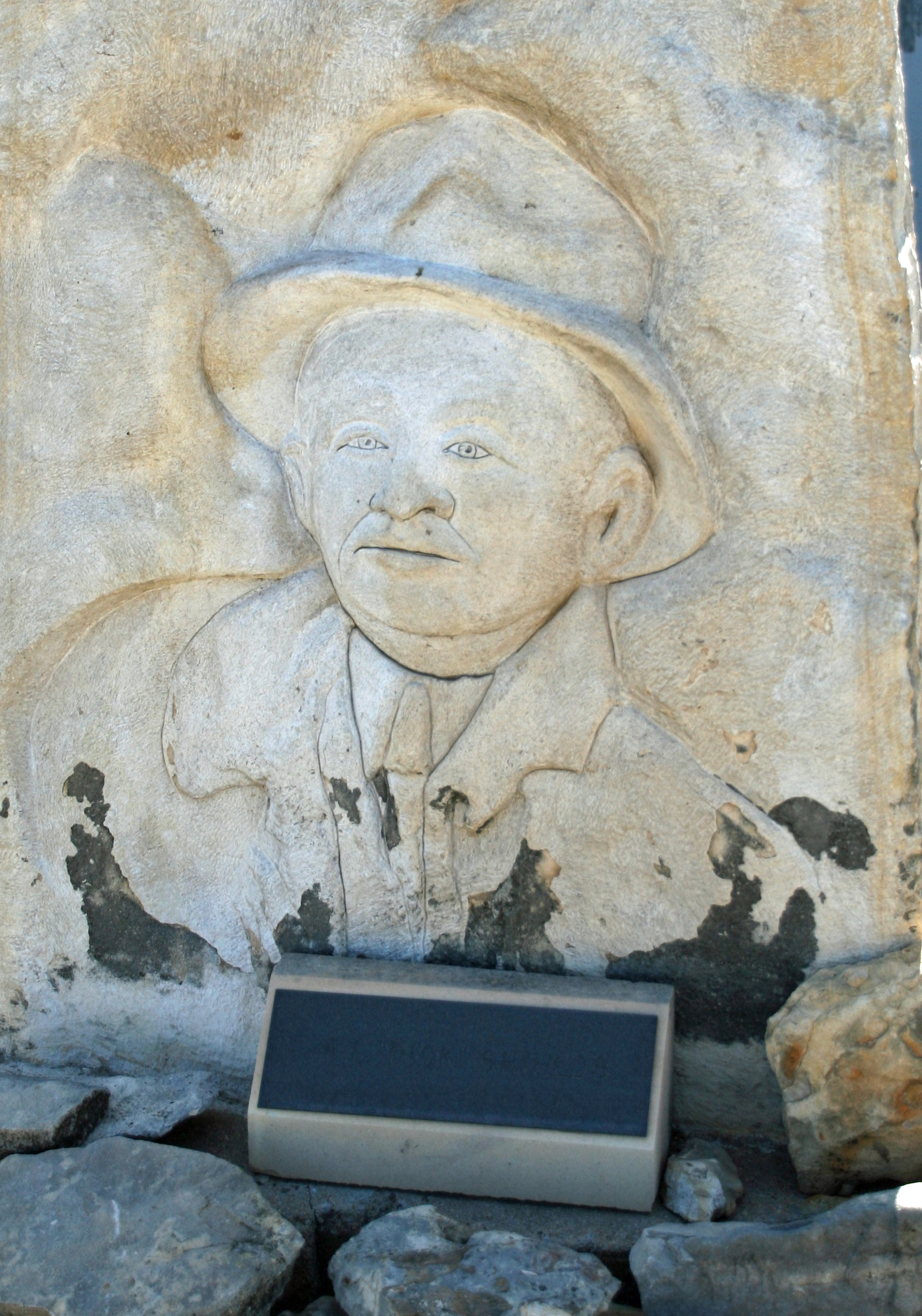 Limestone rock arts honors three influential men in the oil field business.
Dorrance, good job in remembering your fire department brothers.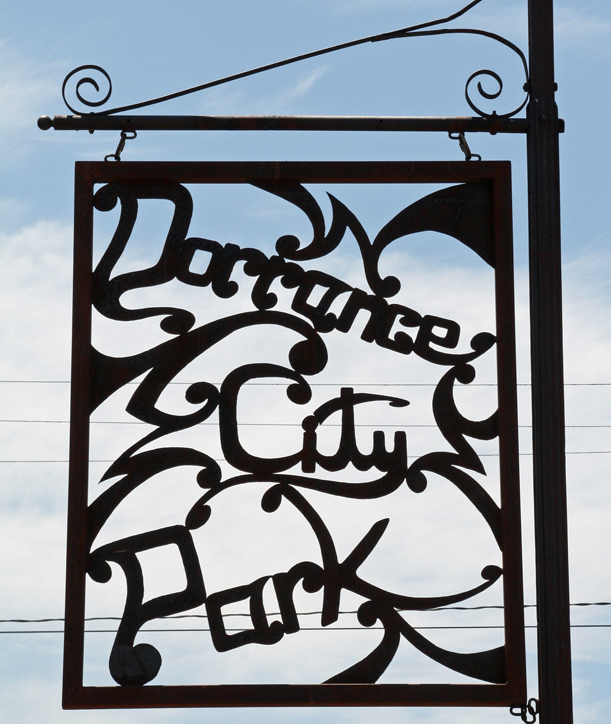 A happy sign welcoming people to the Dorrance city park.
These are some nice touches we see as we explore and ERV around Kansas.
See you down the road, KE #2 Marci Penner