From cemetery and post office art to architectural specialties in the form of a liquor store and Chevrolet dealership, Hoisington is an Explorer town full of visual surprises.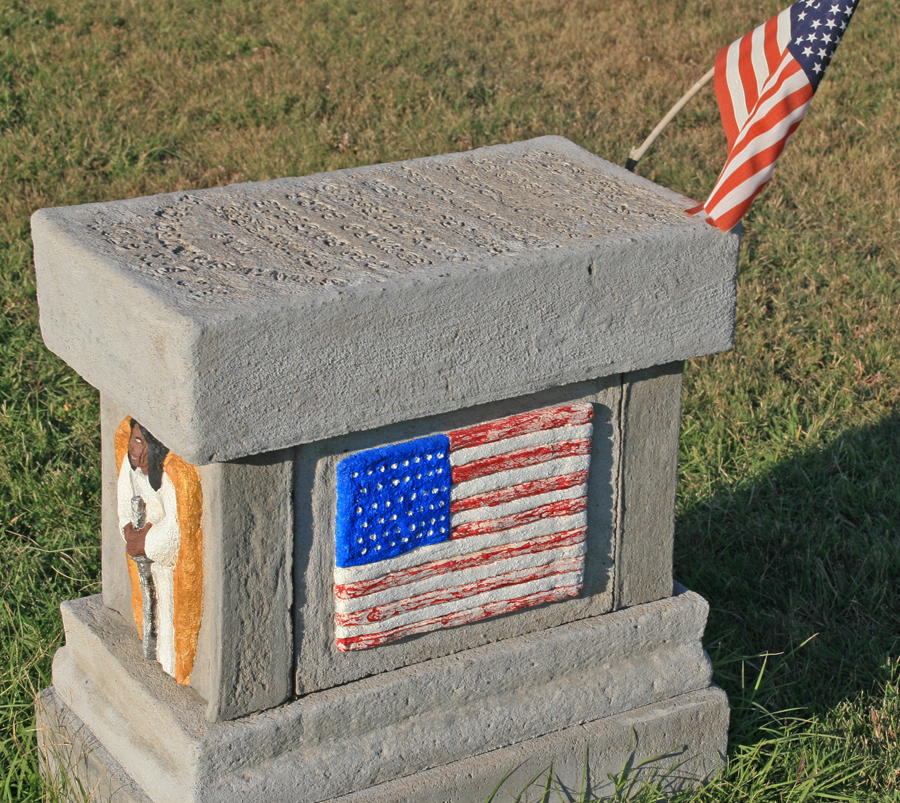 First, props to Stacey at the Chamber. Without her knowledge and direction we would've never come across some of our favorite art finds -- African American folk art gravestones. You can see them, too, at the Hoisington Cemetery, 109 E. First.

When you find something not seen elsewhere in the state, it feels like real treasure. There were at least a dozen of these gravestones, each a little different. We'll keep hunting for the facts behind these gravestones.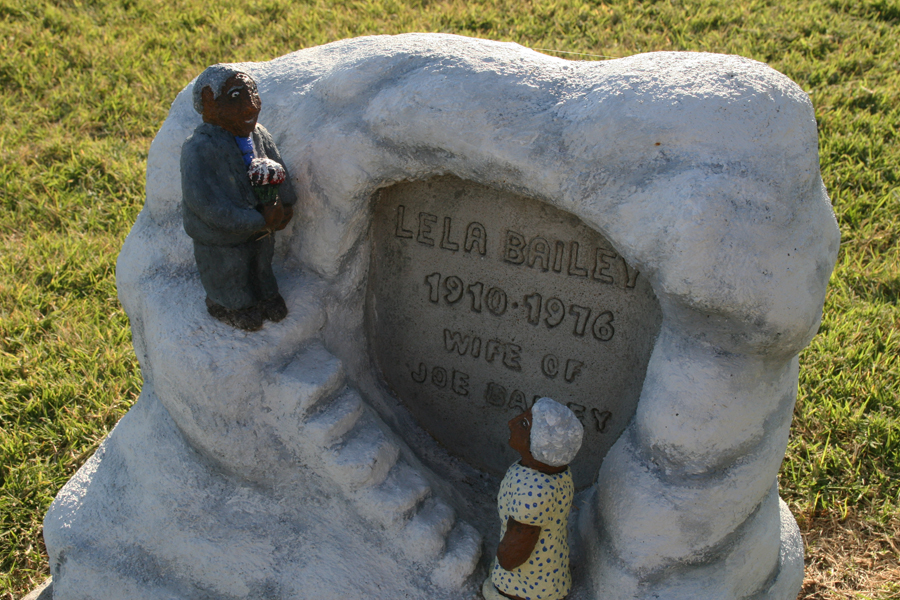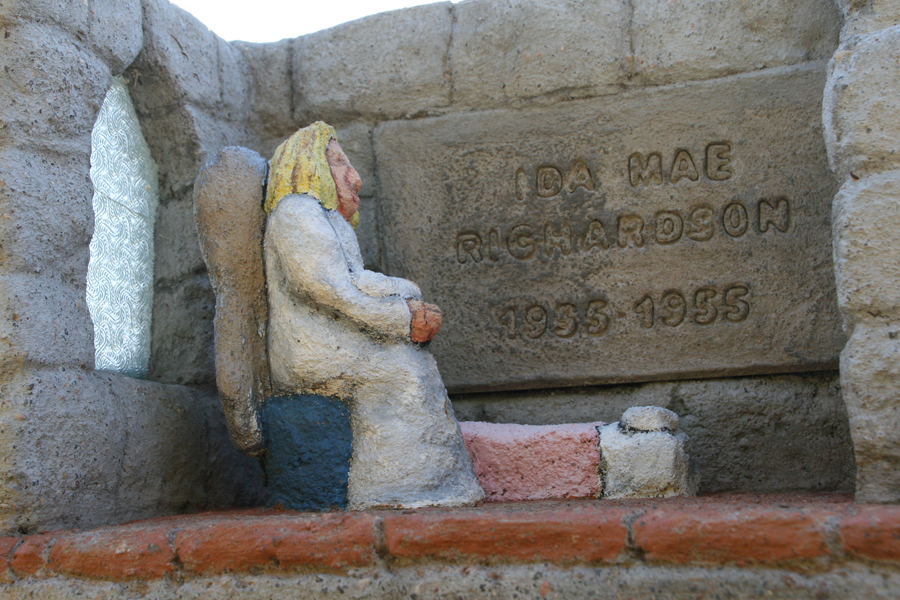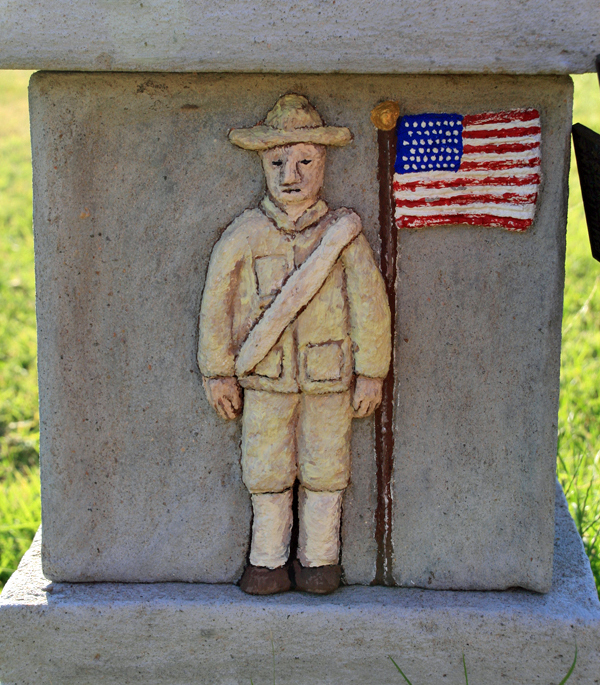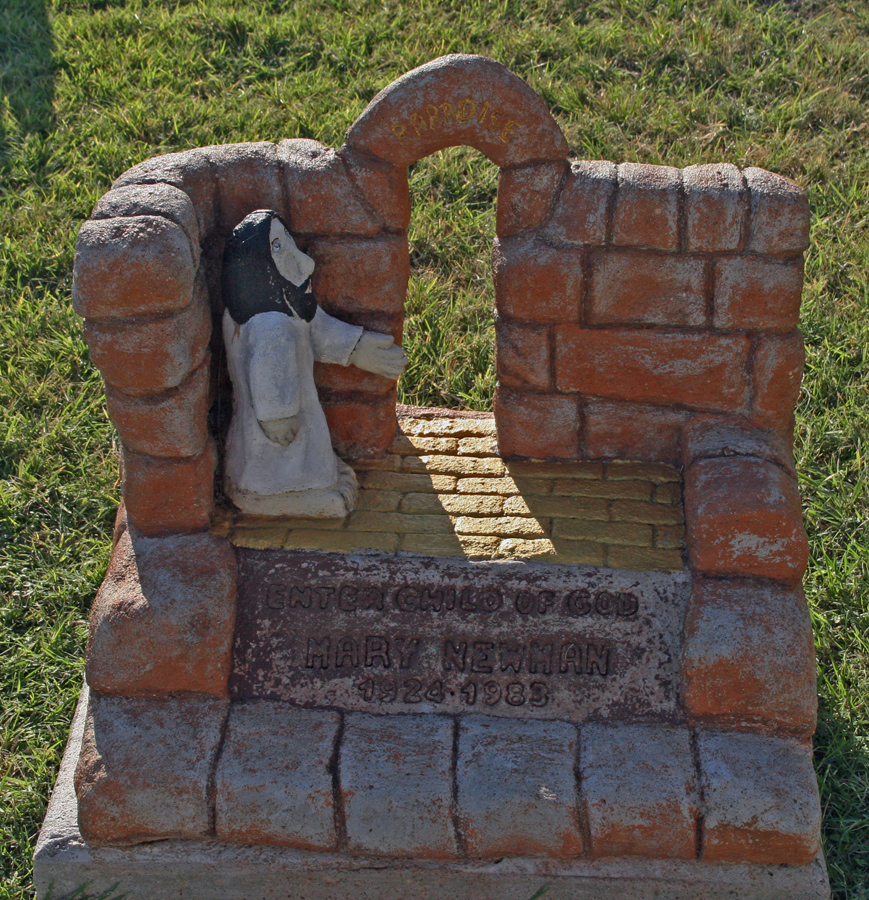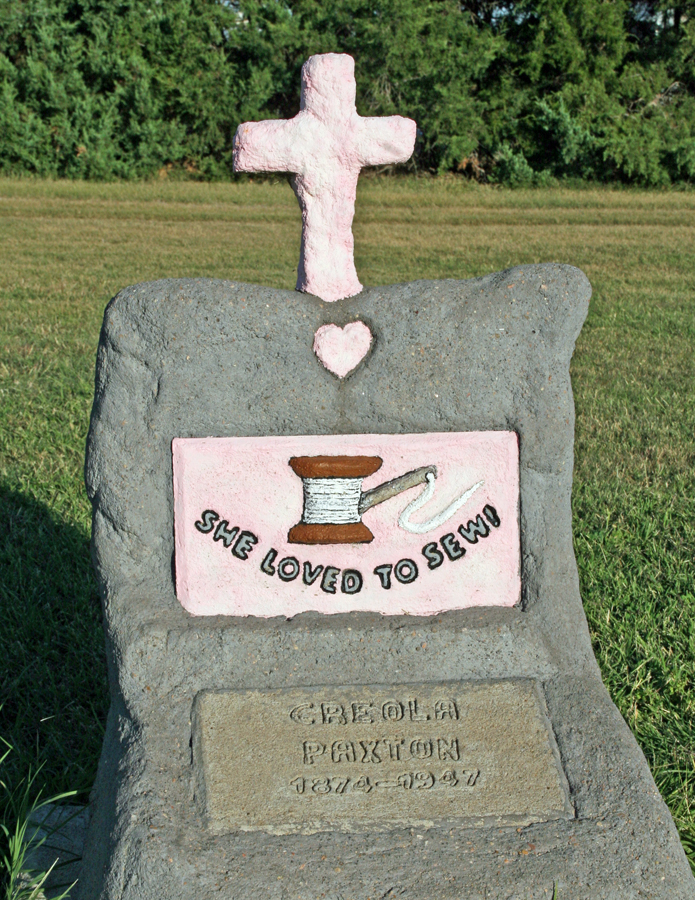 The folk art stones were in rows 21 and 1-3 on the north and east parts of the cemetery.

You won't need anyone to tell you about the iron art work around town. You can see it everywhere -- most evident are the street banners. You'll also see it on flag pole holders...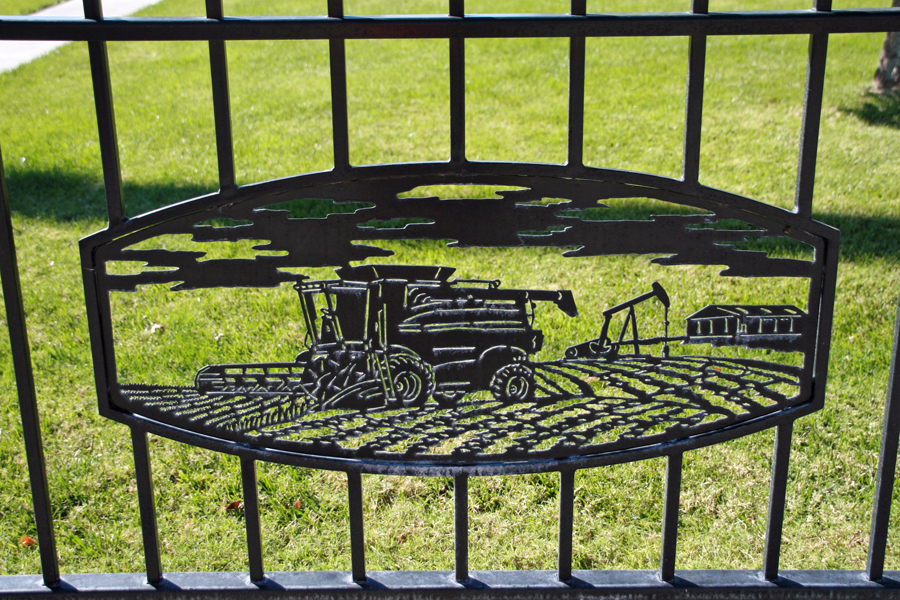 ...park benches, park gates, and many other places. Just keep your eyes open. This artwork is prolific here because Hoisington is home to the brothers, Bruce and Brent Bitner, who have this artistic ability. Learn more about them at
B&B Metal Arts
. It adds so much to the town!
One of the best visual surprises of the area can be reached just outside of Hoisington at Cheyenne Bottoms on the
Wetlands and Wildlife National Scenic Byway
. Important as a migratory stop, Cheyenne Bottoms was voted one of the
8 Wonders of Kansas
. Information about the wildlife and shore birds that you can see at this wetlands is found on an attractive sign in the park on Main Street by First National Bank.
There are only 22 post offices in the state that are lucky enough to have a
Section Art
mural. Hoisington is one of them. Dorothea Tomlinson painted the
Wheat Center
in 1938. One great aspect of these murals is that they so beautifully depict something iconic about the area in that time period.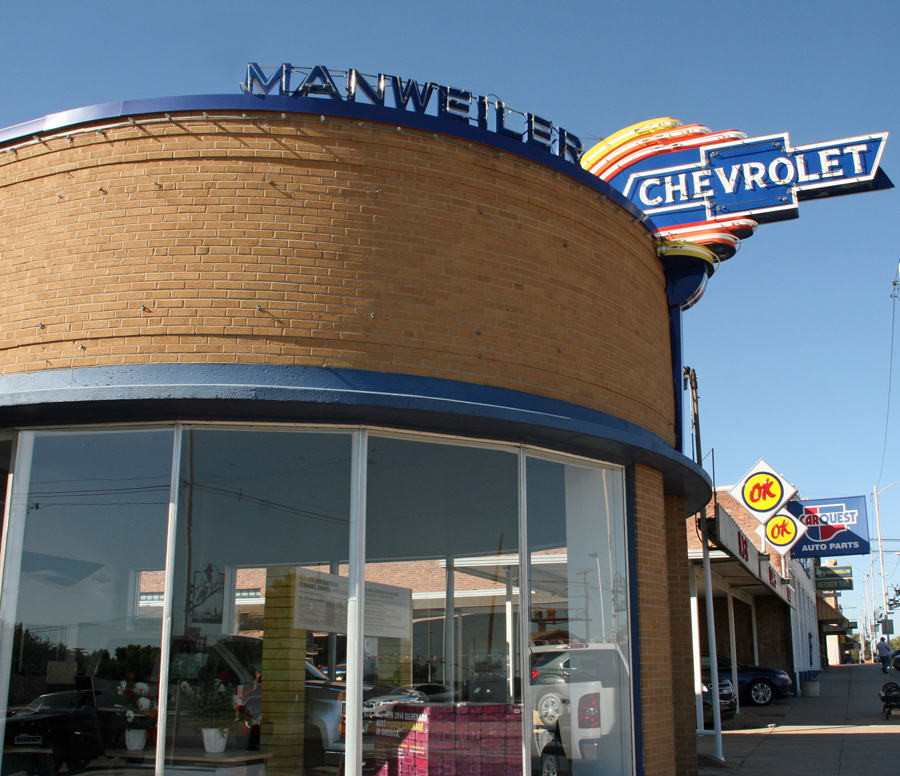 Even if you're not in need of purchasing a Chevrolet, a stop at the fourth-generation Manweiler dealership should be made just to appreciate the curved showroom and neon Chevrolet sign. Recently placed on the
National Register of Historic Places
, it is a "rare World War II example of a Streamline Art Moderne building pre-dating the more common modern dealerships of the post-war era." In other words, not many Chevrolet dealerships were built during World War II and fewer still are standing.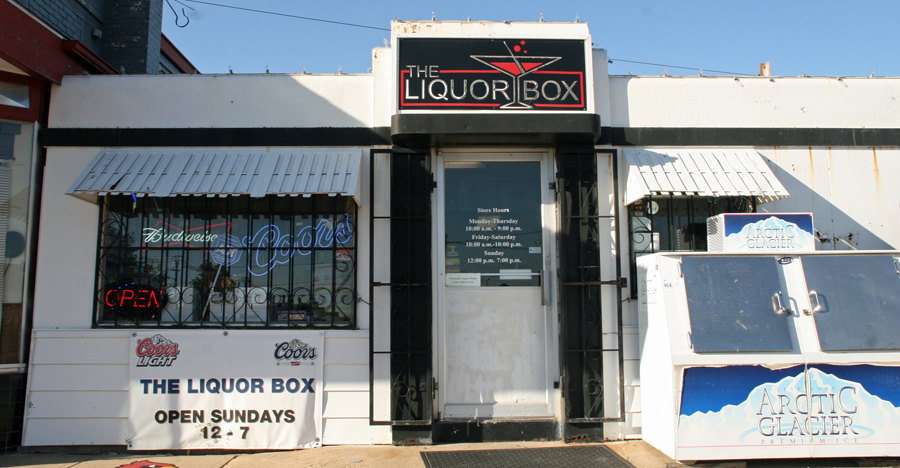 Even one of Hoisington's liqour store offers a unique dimension. Ever heard of a Valentine diner? Well,
Valentine manufacturing
of Wichita also made a few portable, steel, square-sided liquor stores after Kansas repealed Prohibition in 1949 -- and Hoisington has one at 168 W. 2nd!
It's just so appropriate that one of the cities in Barton County has a hospital named after its namesake, Clara Barton, founder of the American Red Cross. Hoisington's hospital is at 250 W. 9th.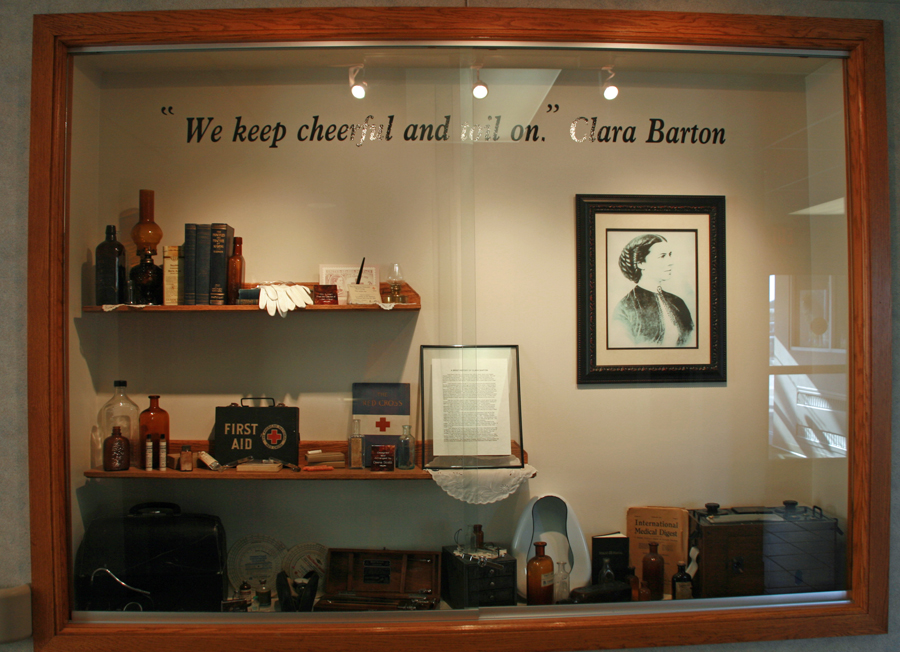 We were hoping to find a Clara Barton display in the lobby and we did!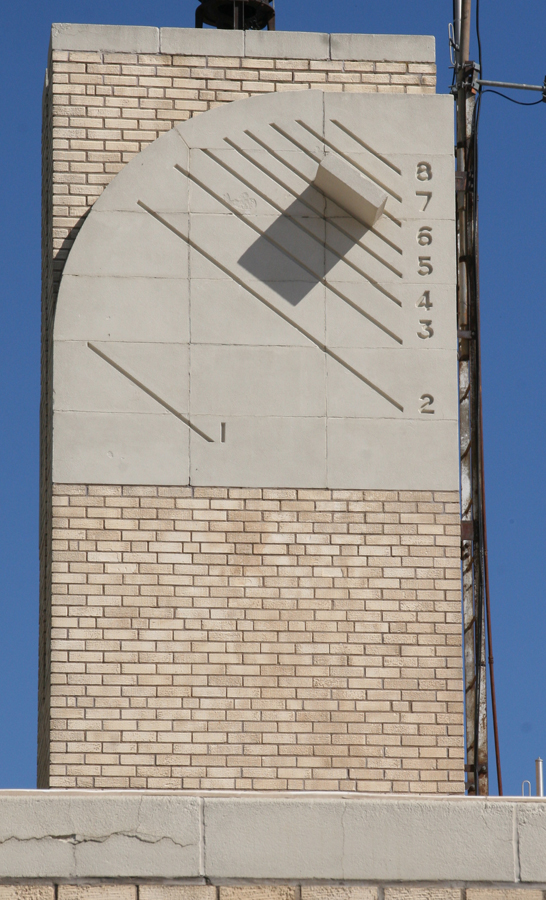 Look closely. This is a
sun dia
l on both sides of a big upright wall on top of the 1939 WPA city building at 109 E. First. It appears that the time is right!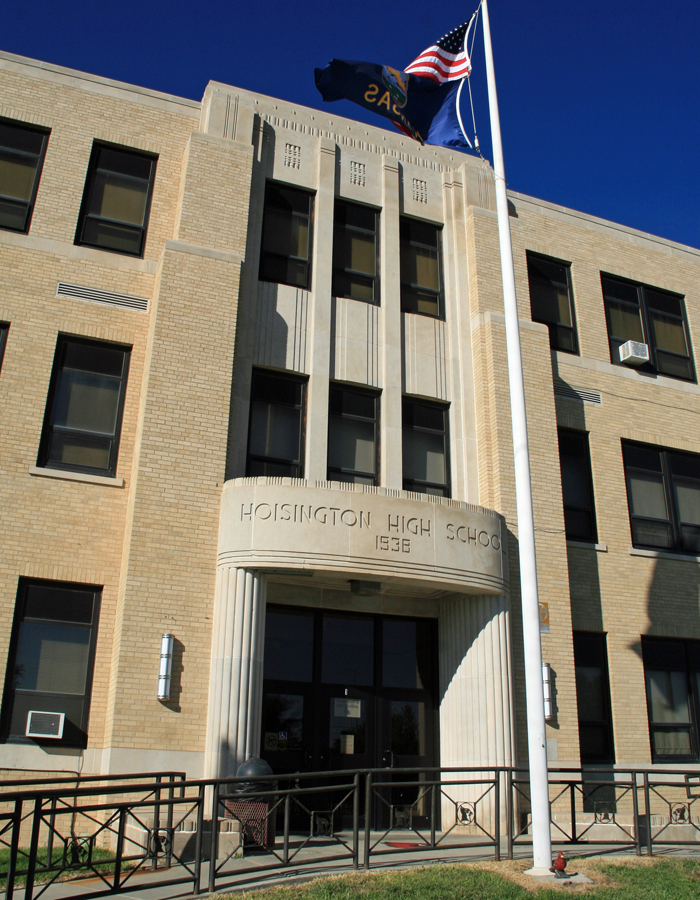 Hoisington High Schoo
l was finished in 1940 through the Public Works Administration (PWA). The three-story blond brick building features Art Deco-style stone ornamentation and carved detailing. The 1937 native stone stadium on the north side of the high school was built by the WPA.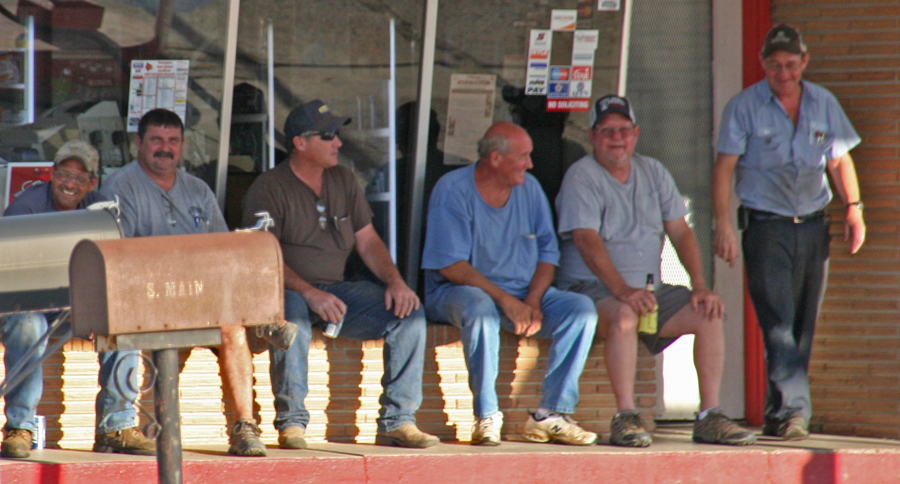 At the end of the day, it still is the people whom you meet that make exploring such an outstanding activity. From Rob and Linda Penner and Curtis Wolf out at the Cheyenne Bottoms Education Center to the maintenance guy at city hall, Gene Manweiler, Stacey Bressler, and the young man who works at Kindscher's Mule Barn to Randy and the guys at the Tap Room and these guys above who took time out of their busy after-work schedule to visit with us, it was an outstanding "people" day in Hoisington.
And, now we're down the road... KE #2 Marci Penner
What are we doing? ERVing to every city in Kansas to research for the next Kansas guidebook.