On Friday night, WenDee and I presented a program in Iola about the "8 Wonders of Kansas" at the Bowlus Fine Arts Center. We had an interested and receptive audience and enjoyed sharing some of the 8 Wonders and the behind-the-scenes story of photographing the book.

The next day we got to do another program at the Family Reading Festival in Iola and autograph some books.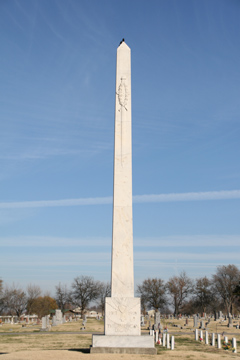 We always try to find something new when in a town and this time we found a new "old" cemetery! This one, across from Allen Community College on North Cottonwood, had a memorial that looked like a mini Washington Monument!