Sometime people ask why they should "dare to do dirt" and visit small towns.
The answer: If you have the Explorer spirit in you, you will find a little something that will tickle your fancy every time.
Here are some of those ticklers that we found in Russell County when ERVing July 10-12, 2013.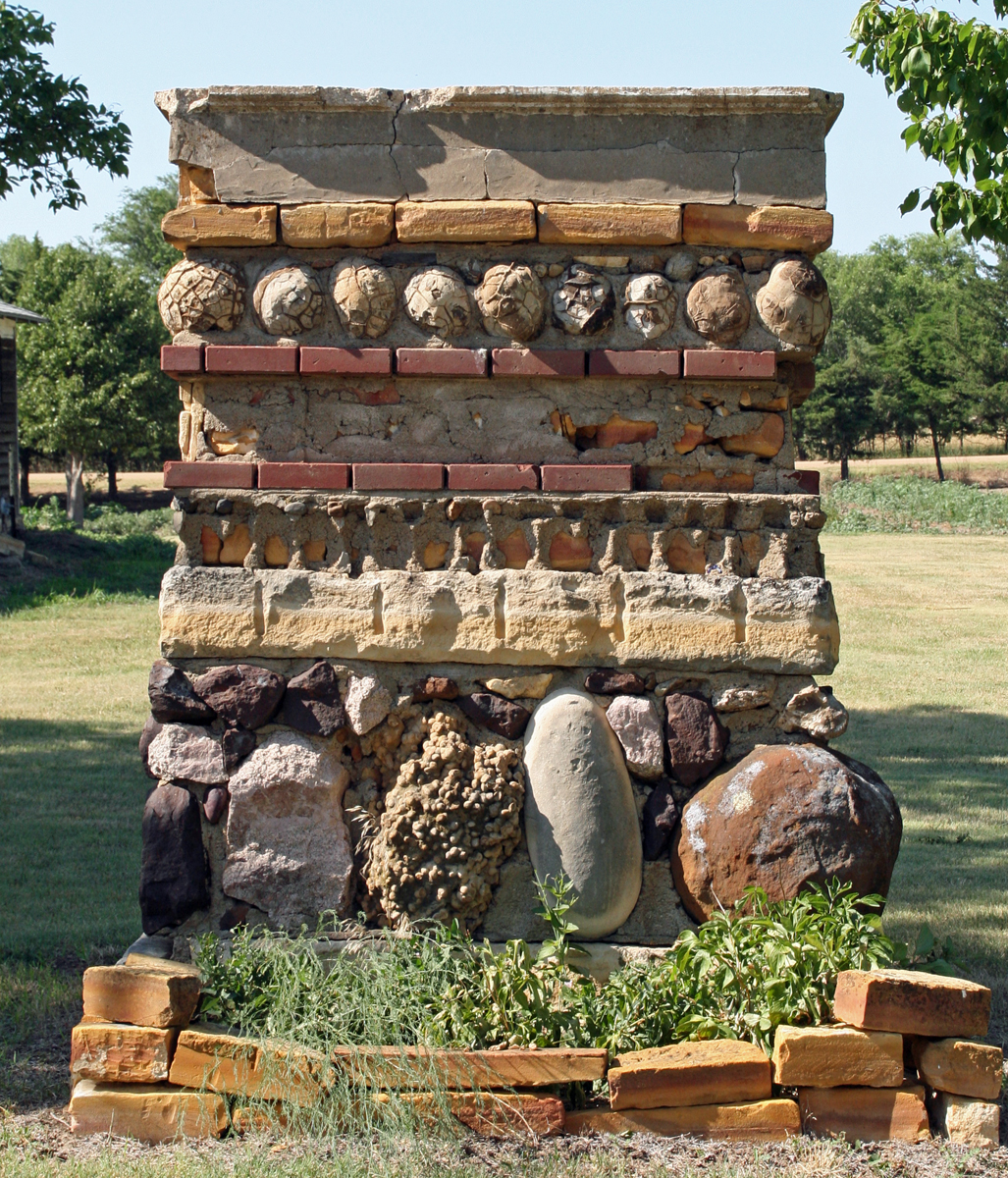 We were on our way to the Bunker Hill cemetery and drove by this tastefully done tower of Russell County rock!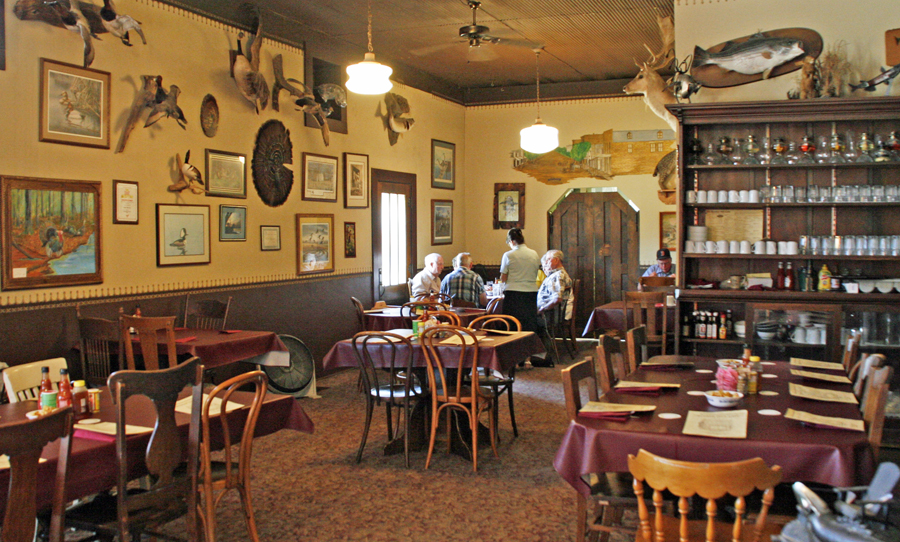 It's not often that you see bleachers and a stage in a cemetery!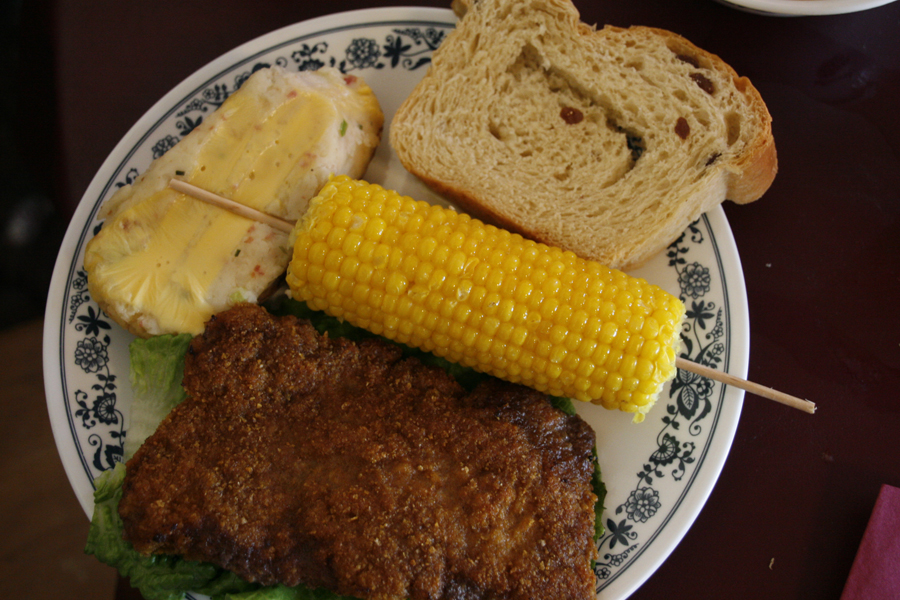 But you'll find them in the Bunker Hill cemetery, one mile north and one mile east of town.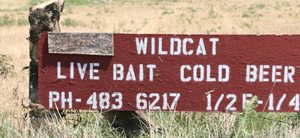 Live bait, cold beer. The essentials. Gotta love it. It's one mile north of Bunker Hill, the corner to the cemetery which is also the corner to Wilson Lake.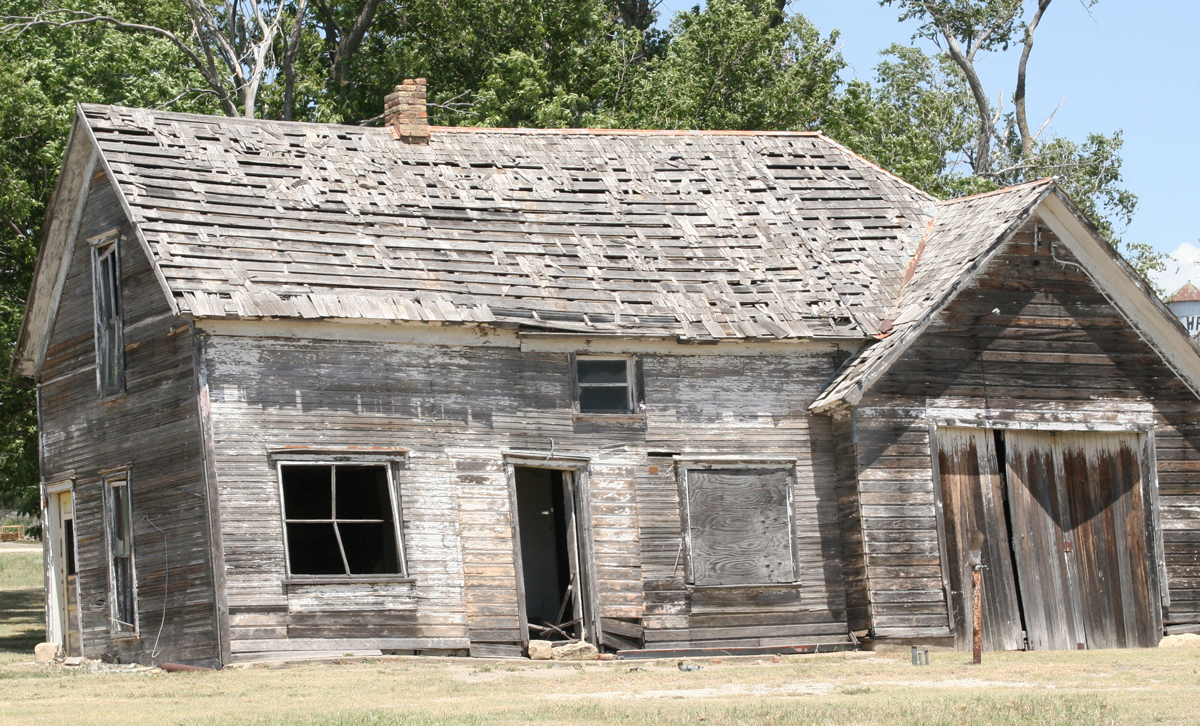 In Waldo, it's a real leaner...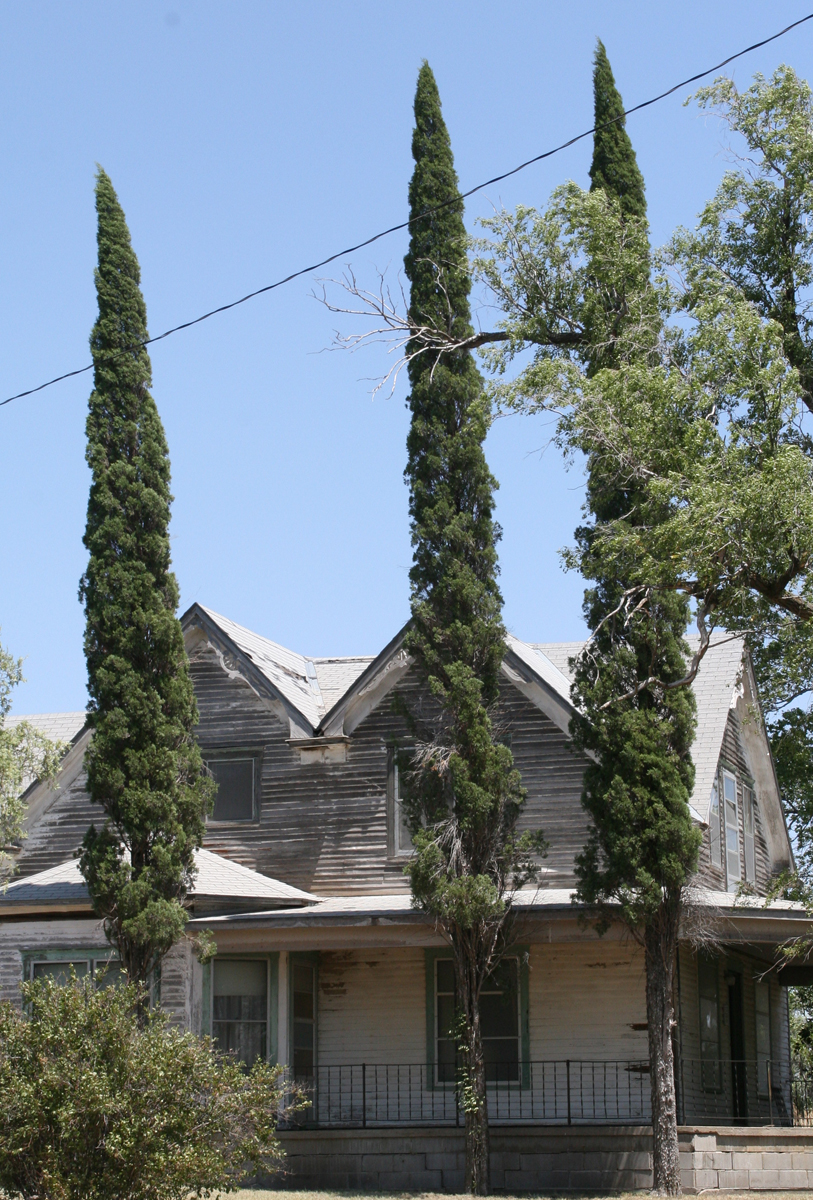 ...and nearby is a house with three pointers!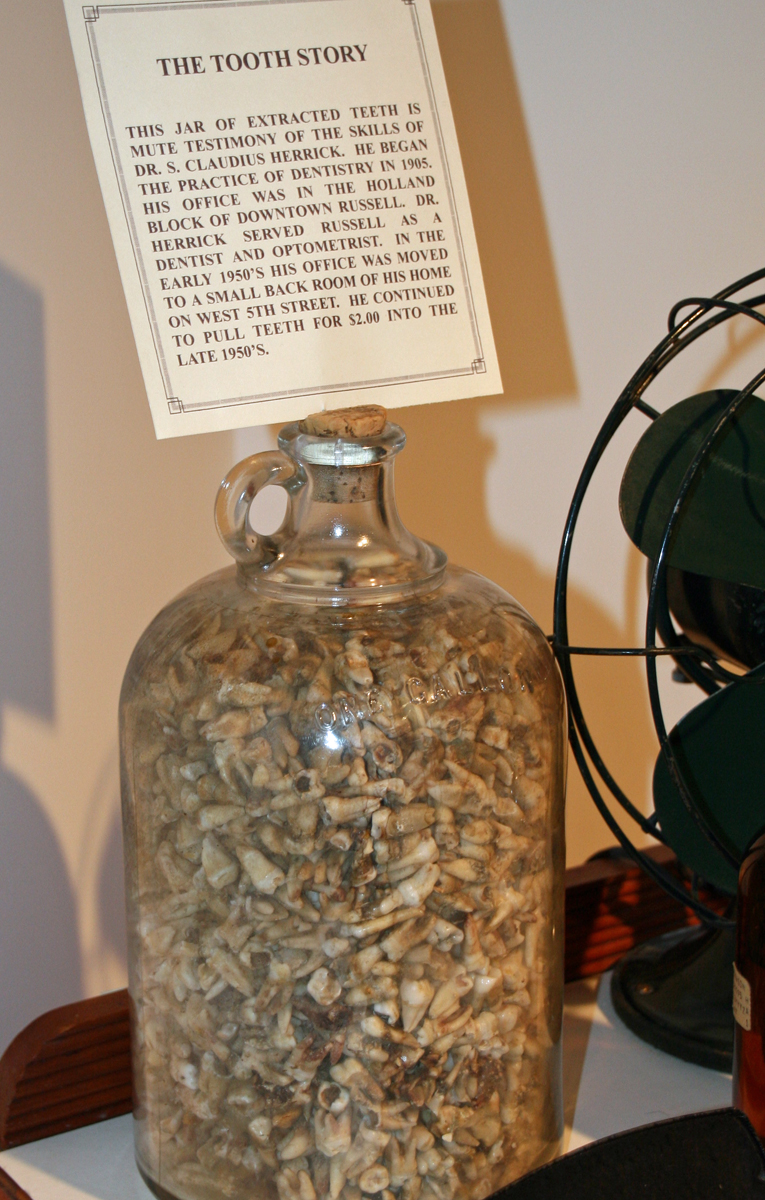 This one didn't really tickle my fancy. In fact, it made me cringe! Still, you have to see it to believe it -- and this was only one jar of the collection! Dr. Herrick was the local dentist from 1910 into the 1950s. For $2 he'd pull your tooth -- and keep it. It's on display at the Fossil Museum in Russell.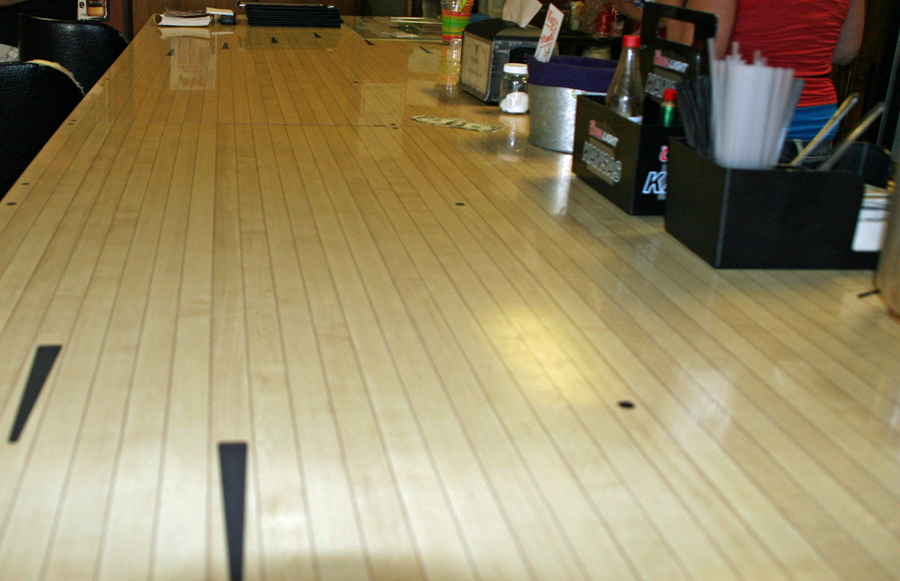 At the Cattl-Ac Cafe on K-18 at Luray they'll spin some good food to you on this counter top made from a bowling alley lane!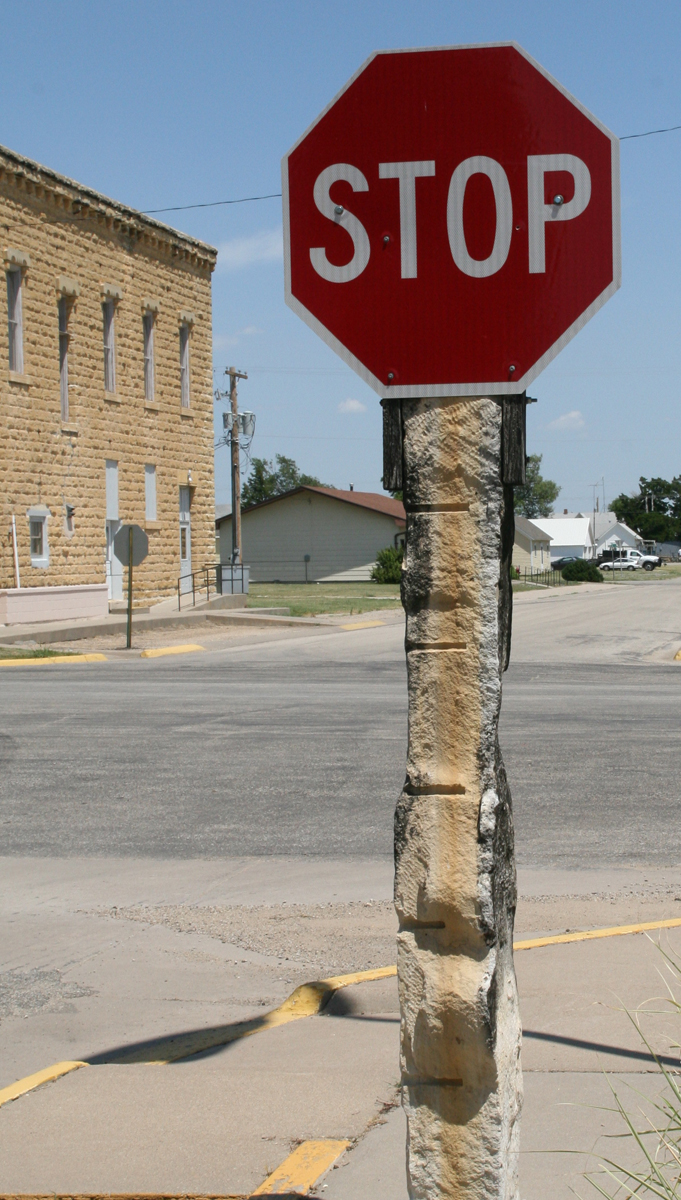 Be truthful. Have you ever seen a stop sign on a limestone post? You will in Luray!

I know. I lost you after the jar of teeth. I'll stop.
See you down the road as we go to every incorporated city in Kansas! Kansas Explorer #2, Marci Penner