Bernard Lee Deghand, U.S. Army, 1964-2006
This memorial stands on the southeast corner of the courthouse square in Holton.
His Purple Heart hangs on the memorial. It's safe there.

Danny John Petersen, U.S. Army, 1949-1970
At rest in the Netawaka Cemetery in the northeast quandrant.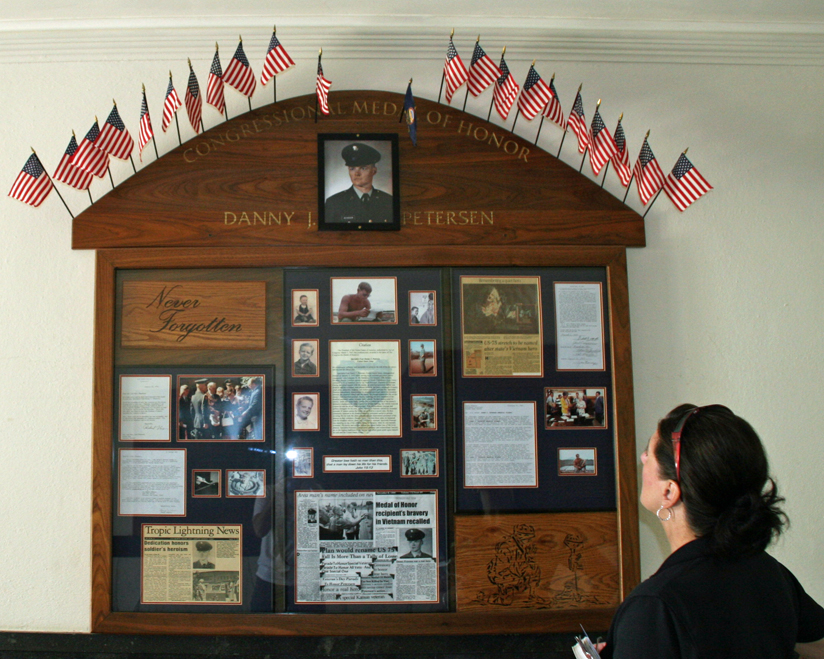 Petersen is honored with this display in the Jackson County Courthouse.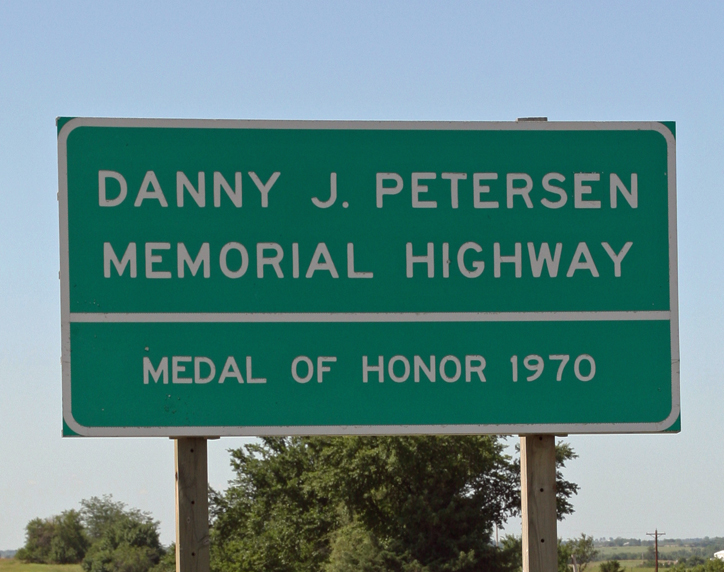 And a portion of U.S. 75 is named in his honor.

These are just two of the many ways veterans are recognized in Jackson County.