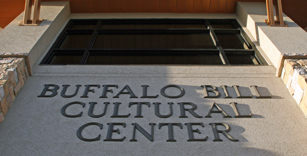 Hey, need a place for a meeting in northwest Kansas? Or, maybe you just want to stop for visitor information. In either case, this newly-constructed first-class
facility
is now open!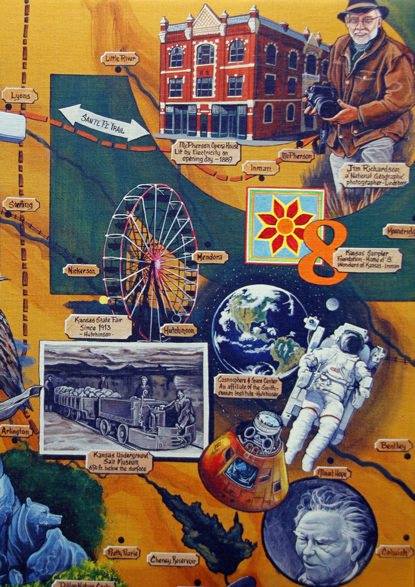 Dennis Schiel designed and painted this beautiful
State of Kansas Historical Mural

. Pictured here is one section but the entire mural is on the wall in the cultural center lobby.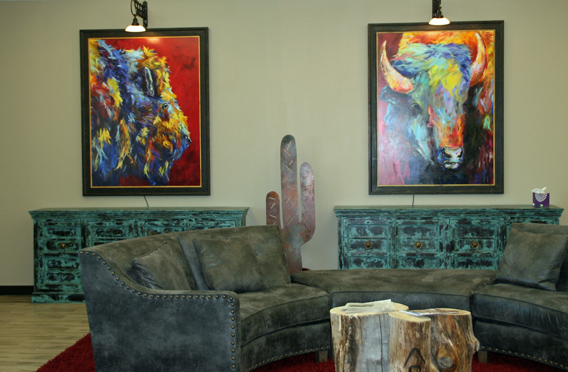 You'll find a pleasing and cozy lobby, a gift shop, and meeting rooms with all the latest in technology. It is located right next to the double-life sized Buffalo Bill and buffalo statue.