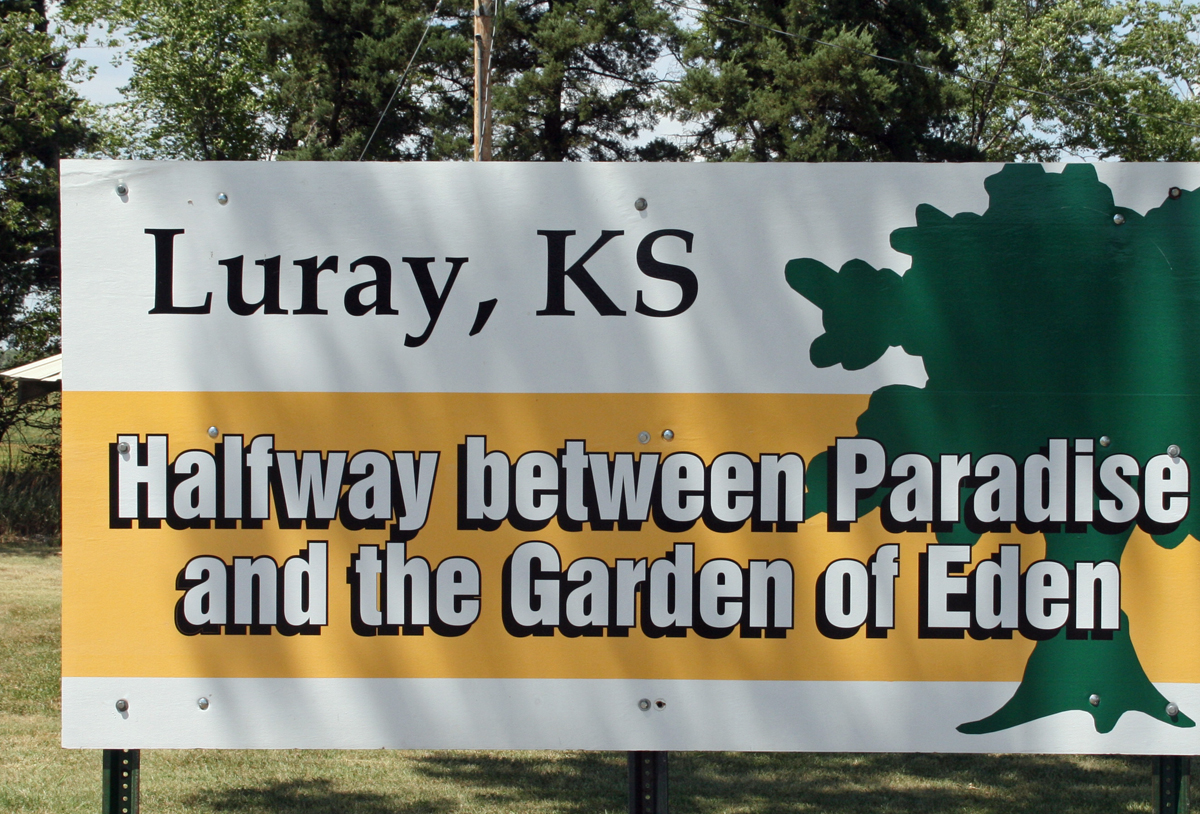 From a nice rest break at Luray's city park, you are ten miles west of the Garden of Eden and thirteen miles east of Paradise.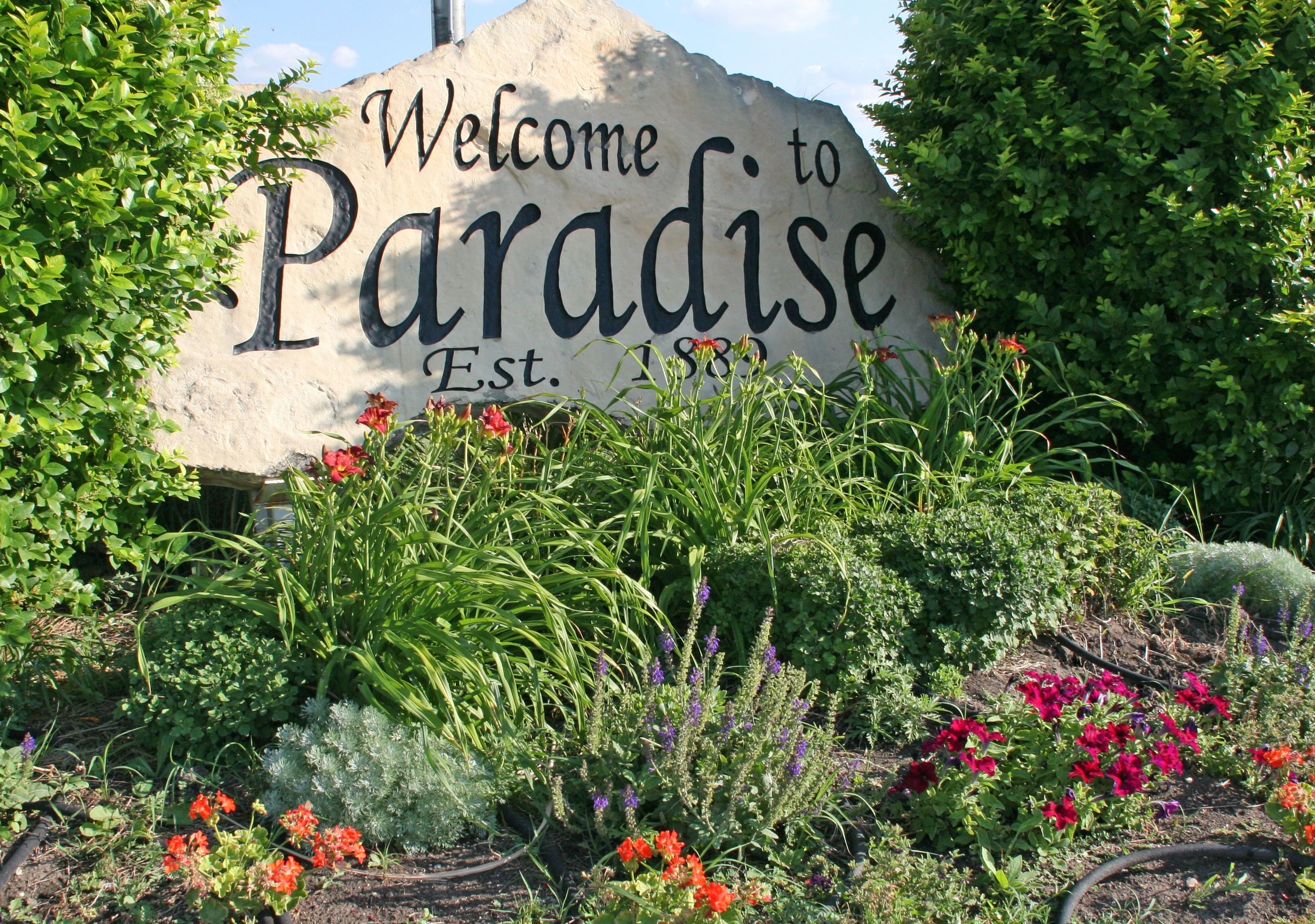 In 1859, a hunting party explored the area finding abundant in water, timber, and bison. One of the hunters, James R. Mead, described the site as paradise. Today's population is under 50.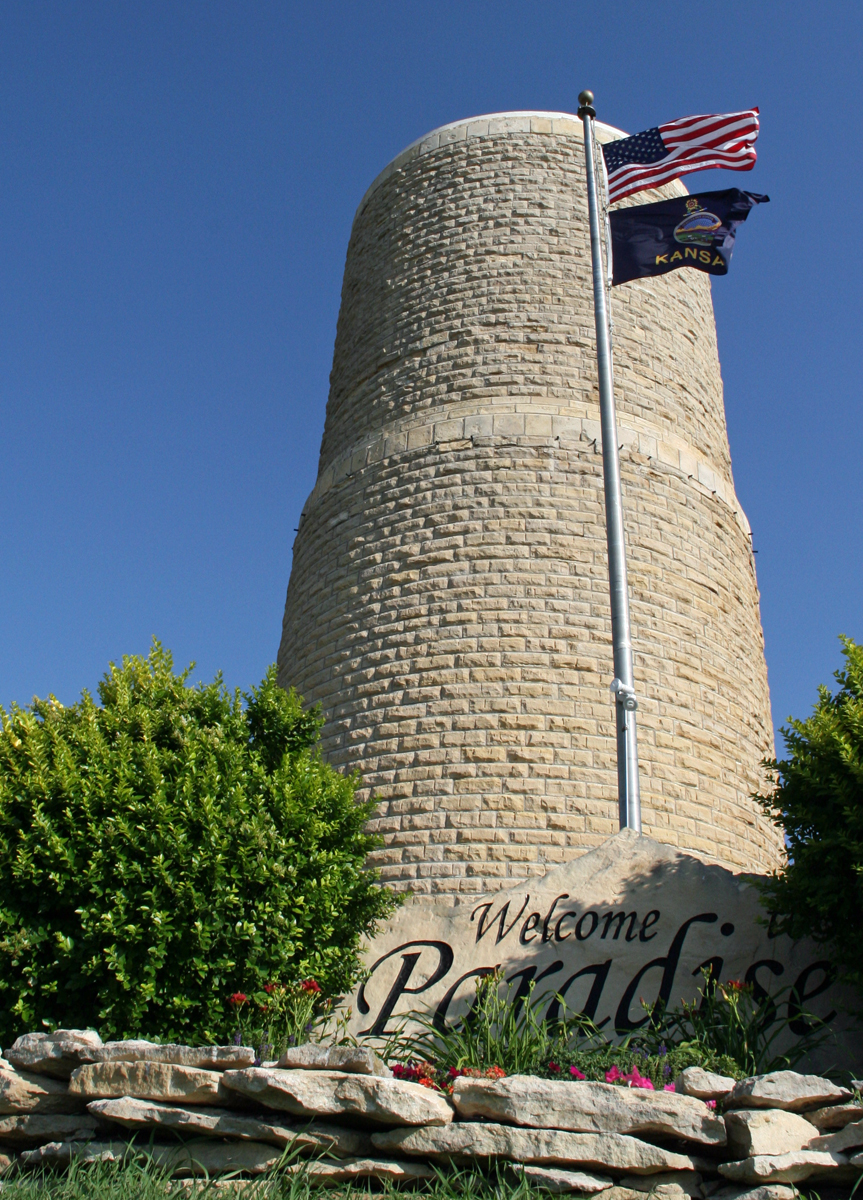 The welcome sign is positioned in front of the landmark 1938 WPA stone water tower.
The Garden of Eden is located in another Russell County town, Lucas.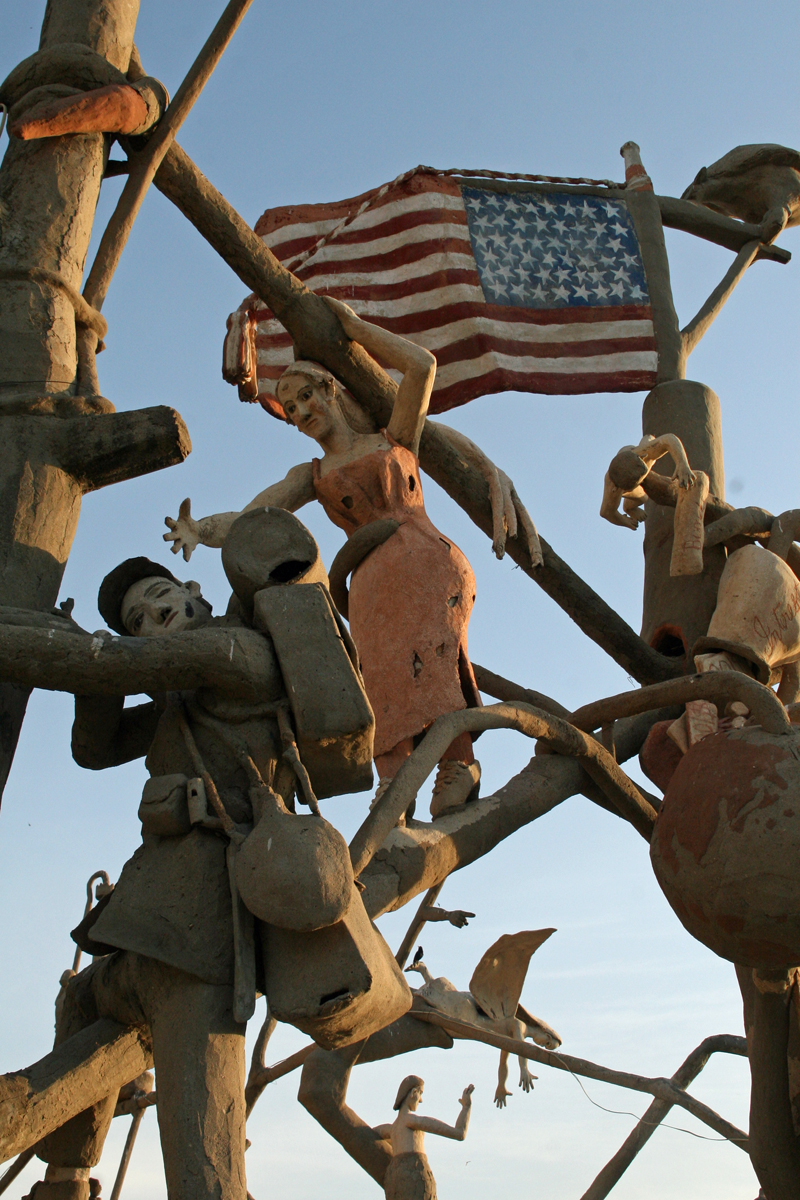 From 1907 to 1929, S.P. Dinsmoor built a concrete log cabin and
Garden of Eden
sculptures that interpreted his version of life, the Bible and politics. This town of under 400 is located at one end of the
Post Rock Scenic Byway
.
Hope to meet you on the road somewhere between Paradise and the Garden of Eden! Kansas Explorer #2, Marci Penner