Main ARTery
showcases and sells the work of 19 area artists. Located at 103 S. Main, the gallery is open Monday-Friday 10 a.m.-5:30 p.m.; Saturday 10 a.m.-4 p.m.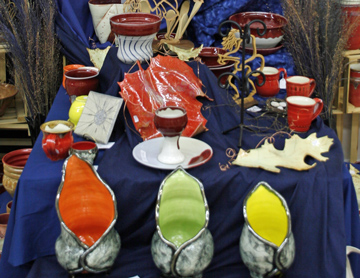 Jeanie Gustavson, the person with the vision to open the Main ARTery, is a diverse artist!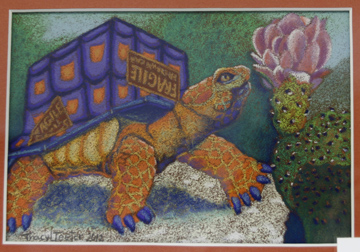 Tracy Teeter's "Box Turtle" is featured in her section of the shop.

.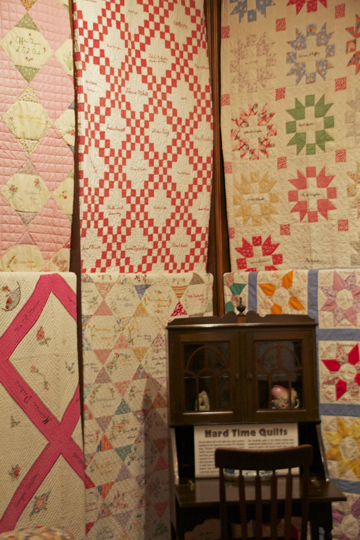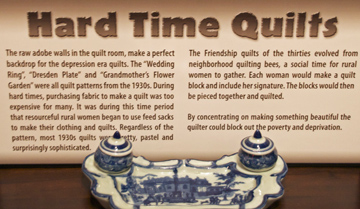 The display, Hard Time Quilts, is located in the Historic Adobe Museum on E. 160. The depression-era quilts are all patterns from the 1930s.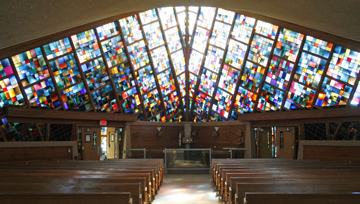 The stained glass in the St. Mary's Queen of Peace Church is like surround-stained glass. You'll see stained glass every direction you turn in this hyperbolic paraboloid church at 804 N. Colorado.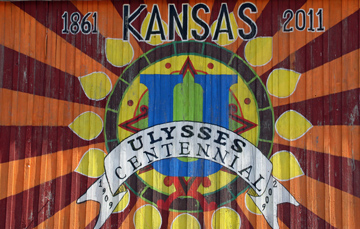 Armando Minjarez, from Ulysses, was a Kansas State graduate. The barn logo was a project to help celebrate Kansas' sesquicentennial in 2011. To find the barn from Hickok, go about 3/4 mile east and then 1 1/2 miles south on Road R (blacktop). The barn sits on the east side of the road.
GPS coordinates are: N37°32.461' W101°12.947'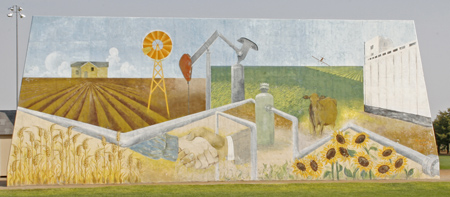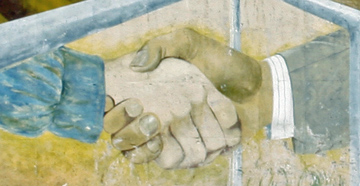 Armando Minjarez also did this mural located near the Civic Center on W. Patterson Avenue.
See you down the road, Marci


Wrtten by Marci Penner. We're going to every town in the state to research for our next guidebook. We want to share some information with you now. This is a project of the Kansas Sampler Foundation.