To say we are headed to the dungeon just means we're putting our heads down, our noses to the grind and really concentrating on getting this second edition of
Kansas Guidebook for Explorers
done and out to the public.
As we write, we'll have a lot of questions to get answered. Here is a sampling: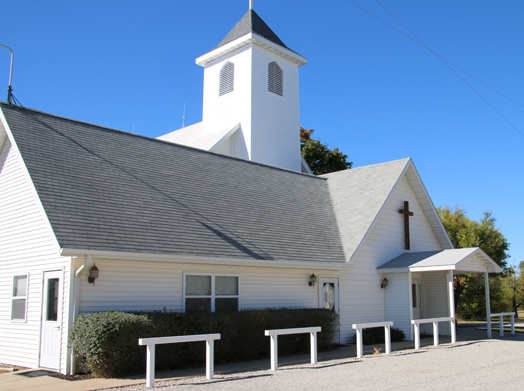 Are these hitching posts used for Amish buggies at this church in Aliceville? If so, how many in the congregation? How far does the furthest member drive?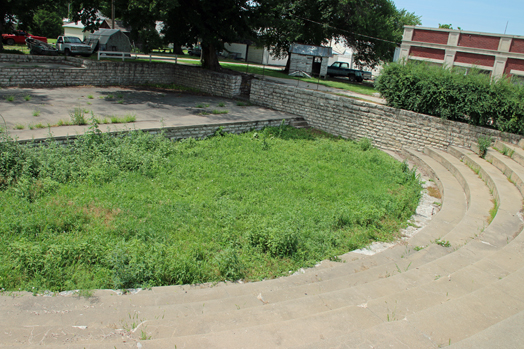 How was this WPA amphitheater in Morganvilled used? How is it used today? Any plans to restore it?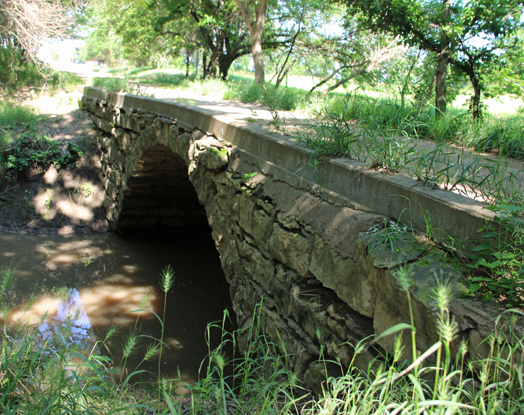 Should we include this stone arch bridge in northwest Butler County? It's hard to find and hard to get a good view of it. But it's so explorer-y! What to put in and what to leave out is the toughest decision.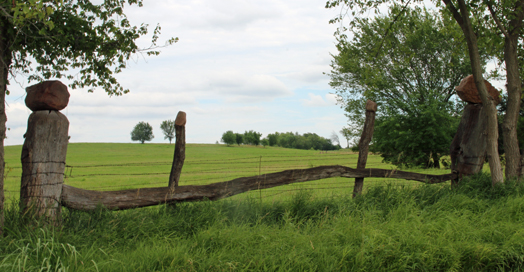 Who owns the fence rows north and east of Baldwin City and why did they
secure rocks on top of so many fence posts?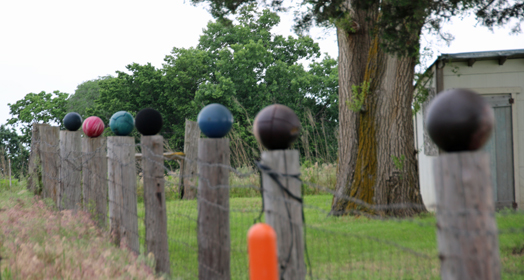 Who owns this row of bowling balls near Lawrence and what is their story?
We'll call back every business that we decide to include to make sure they are still open, to get their hours, and to ask about changes.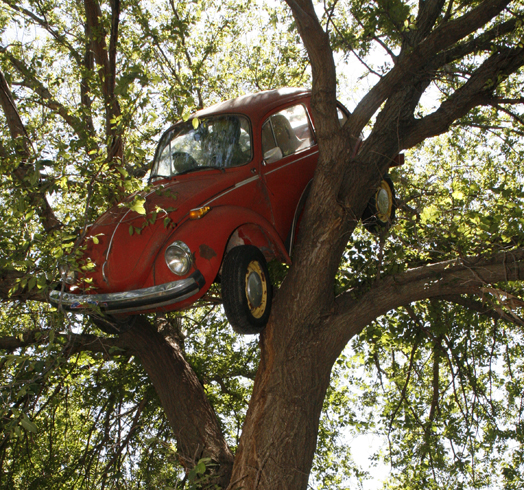 We already found out that the cars in the trees in Clifton have been removed.
Darn! That was going to be a great entry.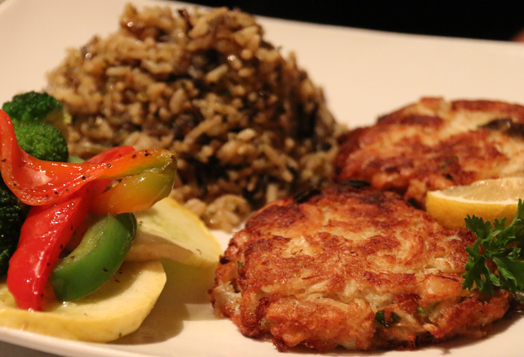 The hardest part may be having to look at pictures of food, like these crab cakes at Crooners in Fort Scott, and not be able to actually eat them...
These are the trials and tribulations of life in the dungeon.
With your support, we'll get out someday with a finished guidebook and then guess where we'll be? Back on the road again!
Blog post by Marci Penner, one-half of the research duo that went to every town in the state in order to give the public the best Kansas guidebook possible! 12.10.15