We were easily drawn into this cemetery. As we cruised by on K-28 between Concordia and Jamestown we were attracted by the scroll work and the mausoleum. We did a quick 3-point turn on the road and came back for further exploration.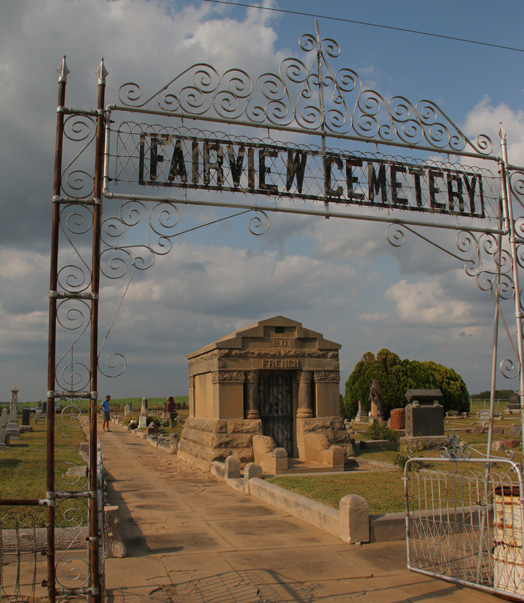 As soon as we parked and walked in we saw that the Fairview Cemetery had some rare and appealing features. We also concluded the name had been perfectly given, though understated. It was a grand view of the Cloud County horizon from this point.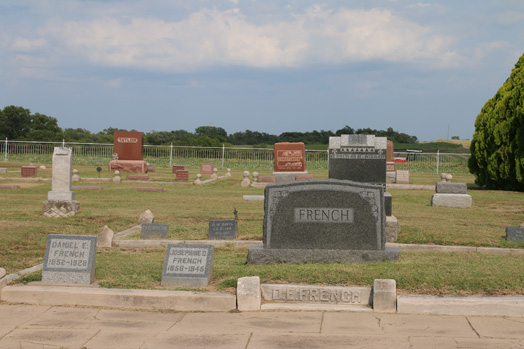 The cemetery is also referred to as the French cemetery. William J. French donated this tract of land in 1879 and many of the French family are buried here.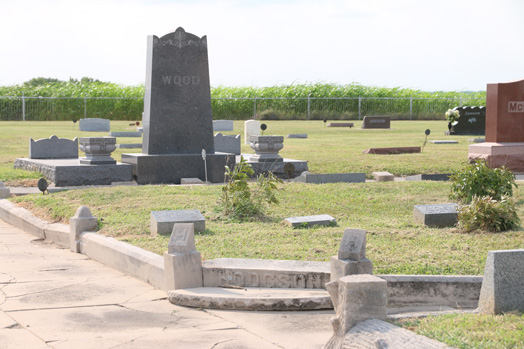 Seldom had we seen sidewalks like this in a cemetery. They date back to the early 1900s. Many of the family plots are sectioned off and an angled stone step on the corner provides the name of the family.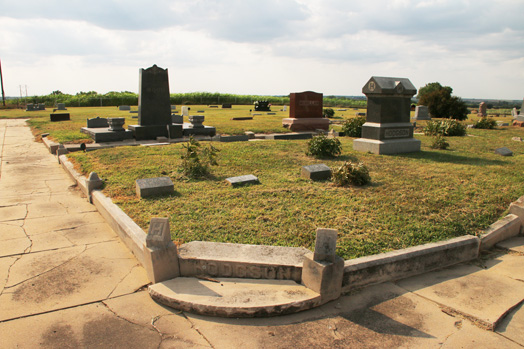 The cemetery is located 2 1/4 west of Concordia on K-9 (leave town on 4th), then 4 miles northwest on K-28. You'll also find a sundial here. Go on a nice sunny day and enjoy a stroll and more-than-fair view.

Marci and WenDee have completed their 4-year journey to every incorporated city in the state and are now going through all the pictures and notes and making a ton of phone calls as they write the next

Kansas Guidebook for Explorers

, a project of the Kansas Sampler Foundation.