You never know what you'll find when you enter a museum in a small town. To be sure you'll see the usual sad irons, doctor and dentist equipment, and dishes but there is almost always something particular to the community.
You also don't know what you can't see, the challenges like budget, staff, and the heart of the director, which might be the biggest thing in the building. In the case of the Ottawa County Museum (110 S. Concord, Minneapolis; 785.392.3621), that's the case. The director is Jettie Condray.

There is also no bigger fan in the state for George Washington Carver than Jettie. Jettie made Carver eligible for the 8 Wonders of Kansas People contest because of the permanent display honoring him. In the end, the public voted
Carver one of the top 8
!
Carver was an agri-scientist, botanist, educator, humanitarian, and inventor, best known for discovering hundreds of uses for peanuts, soybean, sweet potatoes, and pecans and for developing crop rotation method.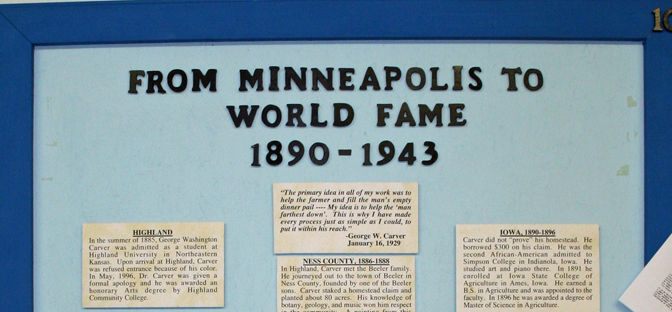 Carver went to school in Minneapolis from 1880-1884.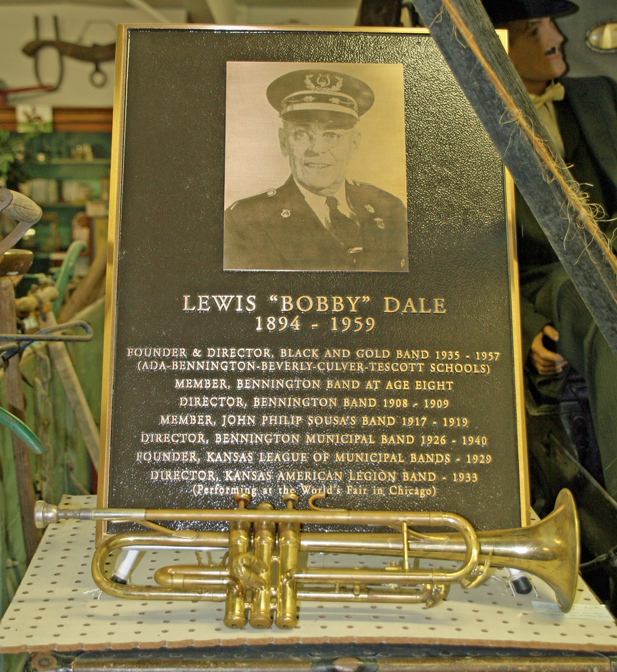 You can also see Bennington native Bobby Dale's trumpet. Dale played in the John Philip Sousa band from 1917-1919.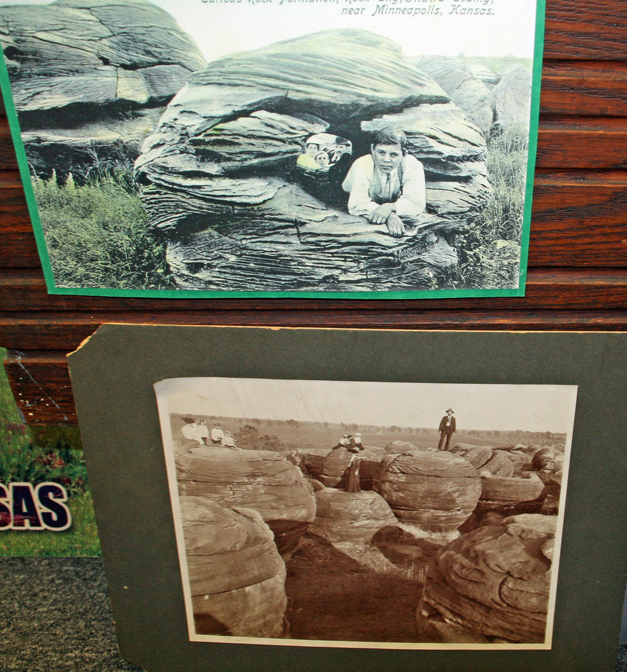 From fossils to Native American history, the museum is full of interesting treasures but I loved going through the museum with Jettie as he told us about how certain displays came to be. He's a humble man but I can tell you that the county is so fortunate to have Jettie preserving their story.