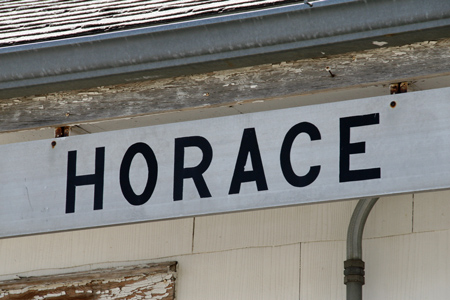 Several town site names
in Greeley County have a connection to New York newspaperman, Horace Greeley. Horace is about two miles west of Tribune on K-96.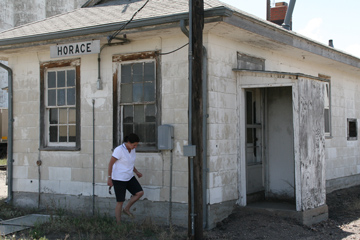 In the early part of the 20th century, two different round houses of the Missouri Pacific line once stood in Horace. No evidence is left.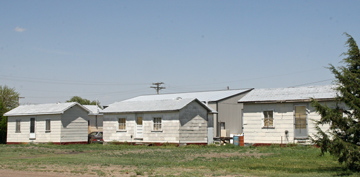 Population is around 70. Many of the houses are extremely small.

Were these for temporary railroad workers?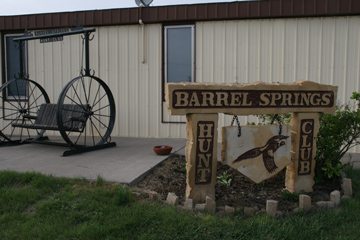 Barrell Springs Hunt Club
is thriving though as a lodging facility for hunters or non-hunters. Twenty-four bedrooms, each has a private bath. They offer a
premier package
for those looking for a great pheasant hunting experience.
Some towns may not be at their best any longer but a drive around town will usually give some clues as to the story of the town.
See you down the road, KE #2 Marci Penner