The Fromme-Birney Round Barn was voted as one of the 8 Wonders of Kansas Architecture because of rarity, quality and its beautifully restored condition.
Out of the thousands of barns built in early Kansas history, only 23 were round and few remain.
In 1912 Henry Fromme, a German immigrant, hired William "Pat" Campbell, a local carpenter, to build a large round barn to house 28 draft horses and a box stall for his registered Percheron stallion. Round barns were promoted as being more wind and cyclone resistant, efficient use of space, and took less lumber to construct the same volume of space. The $8,000 cost was several thousand dollars higher than that of other barns of the time.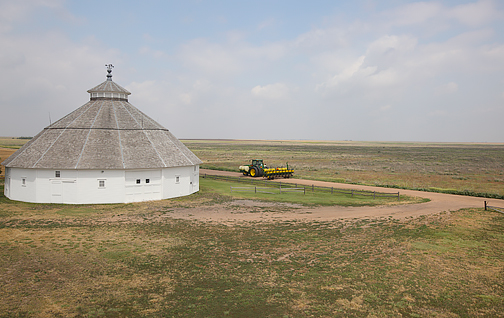 Not actually round, but sixteen sided, the barn stands 50-feet tall and 70-feet in diameter. It is covered with a double pitch, domical roof that is topped with a sixteen sided cupola with an elaborate 6 and-one-half-foot weathervane. Every rafter was cut with a hand saw using only a framing square to compute the angles necessary to make the 160 two-by-six's converge on the cupola. Though the specific architect is not known, proportionally, the Fromme-Birney barn appears similar to many of the barns designed and constructed by Benton Steele, a prolific, early twentieth-century Midwest round-barn builder who made his home in Halstead, Kansas after 1910.

A sixteen-sided granary stands in the center of the barn on the first floor. A wagon area encircles the granary. Fourteen trapezoidal stalls line the exterior wall on the first floor. The two-level haymow is covered with tongue in groove pine boards.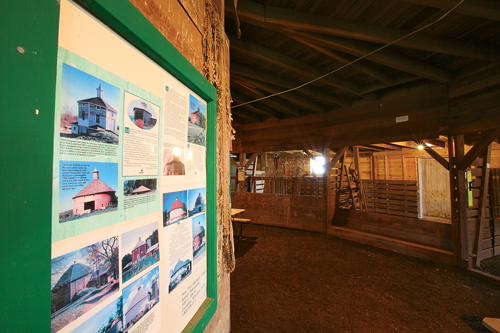 Soon after construction, the tractor replaced the horse as the farm power source and the barn was obsolete. It was later used for hay storage. The barn stands out for miles and served as a landmark for training WWII bomber navigators.
The barn was listed on the National Register of Historic Places for its architectural significance in 1987. Phyllis Birney gave the barn to the Kiowa County Historical Society and it was then restored to original condition in 1995. Displays inside include pictures and stories of round barns of the U.S., farm machinery and farm life of 1912, and information on the builders. The winners of a 1917 barn photo contest are displayed.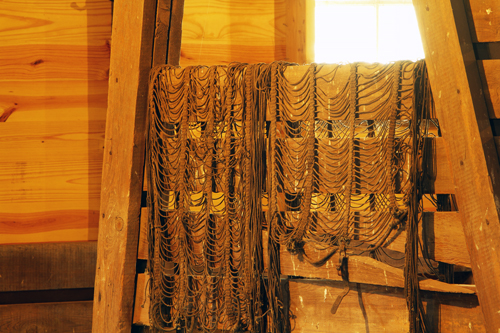 Location: From U.S. 54 at Mullinville, go 3 1/2 miles south, then 1 3/4 miles west.

E-mail: neier1@cox.net; nralstin@havilandtelco.com

Open daily. Donations.