Bartlett Arboretum is a finalist because...it is one of the oldest arboretums between the Mississippi River and the Rocky Mountains with hundreds of species of native and exotic trees framing a profusion of gardens both formal and naturalistic.
The arboretum celebrated its centennial birthday in 2010!

Photo courtesy Randy Bradbury

The Bartlett Arboretum Story
In 1910 Dr. Walter Bartlett, a general practitioner from Belle Plaine, purchased about 40 acres of pastureland along a winding stream called the Euphrates Creek. A consummate naturalist, Dr. Bartlett collected waterfowl and minerals, but the hobby that continued throughout his lifetime, and into a second century and continued by a fourth generation, was his passion for horticulture and his varied collection of trees.
In the 1930s the arboretum became an approved government testing ground; the Department of Agriculture sent plants and trees from all over the world to Belle Plaine to see if they could be grown locally. In 1926 the first Tulip Festival was held at the arboretum and it was open each year until 1942 when World War II made it impossible to get help or import bulbs.
In celebration of the 1961 Kansas State Centennial the garden was again open to the public until 1997 when it closed.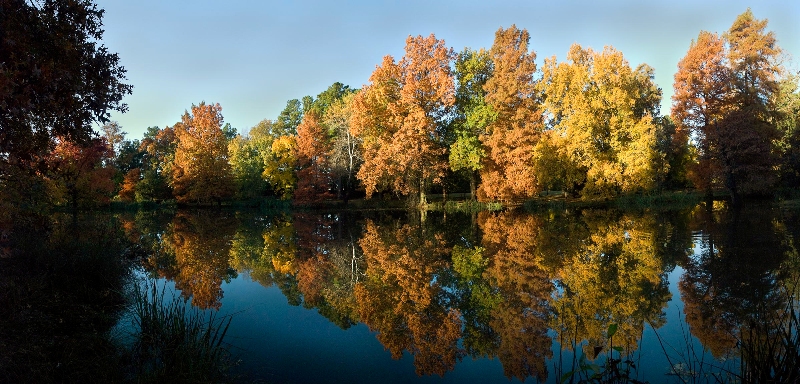 Photo courtesy Randy Bradbury

Today, in its mature state, the arboretum has great educational value and is open by appointment. Each year many students of botany visit the grounds. But mostly it remains a haven for wildlife, artists, nature and bird lovers, brides and grooms.

The Bartlett Arboretum is privately owned and is not endowed or subsidized. Current steward Robin Macy and her volunteers are in the process of restoring the grounds, rebuilding bridges, removing dead and diseased plant material and trees in an effort to preserve this favorite retreat.
Located 20 miles south of Wichita, the century-old, historic Bartlett Arboretum is home to ten state champion trees, thirteen levels of terraced gardens, and thousands of visitors who come through her gates to walk down memory lane. For 100 years, many generations of Kansans have enjoyed this unique sanctuary once touted as "the only mature arboretum between the Mississippi River and the Rocky Mountains."

For more history, click here.


HOW TO SEE THE "ARB"
The property is open by appointment. Robin Macy makes the gardens available for educational purposes, concerts on the lawn and for private functions. A $5 per person donation is suggested. Contact Robin at the phone number above or info@bartlettarboretum.com.
The arboretum is located at the intersection of Line Street and K-55 in Belle Plaine.

The Nitty Gritty Dirt Band performs at the "Arb", 2009. Photo courtesy Randy Bradbury