The Boyer Museum of Animated Carvings is a finalist for the 8 Wonders of Kansas Art because of the brilliance of more than 65 motion displays including hand-carved figurines made by Kansas artist Paul Boyer.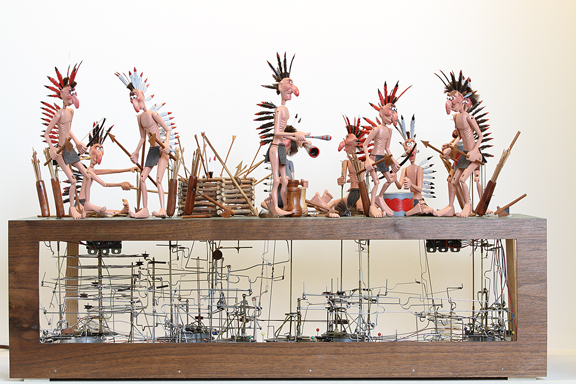 Paul Boyer was born in 1930 in Aurora, Kansas and has been carving for over 60 years. He has no formal training in art or engineering; in fact he only has a fourth-grade education. Never using a blue print, Paul says if he can see an idea in his head, he can build it. Armed with his great imagination and sense of humor he goes to work hand carving and painting the figurines for his motion displays and then assembles the cases and decides what kind of motor to use. Sorting through his collection of gears to find just the right ones is the next step. The most intricate task is shaping and bending each of the wire mechanisms in order to connect the figurines to the motors. Somehow he makes it all work!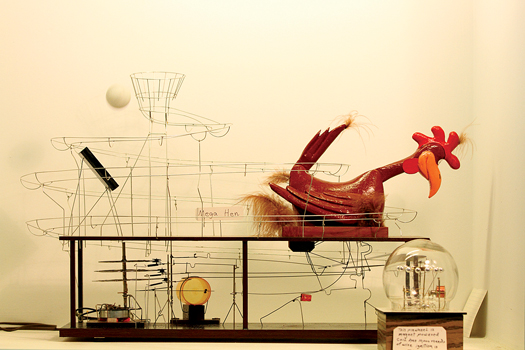 The Boyer Museum of Animated Carvings is housed in the old Harber's ice cream plant and features over 60 motion displays made by Paul. There are goats that butt heads, men who are making wood shingles, replicas of different types of airplanes and tractors and engines, and mazes of wire tracks that ball bearings ride on and bounce on drums. The calliope is Paul's masterpiece.
In 1965 Paul was in a bad accident and lost his leg, then contracted Hepatitis C through a blood transfusion. He was never able to go back to work but beat his life expectancy and since then has more time, when feeling good, to build his creations.
The Boyer Museum of Animated Carvings (formerly Boyer Gallery) had been closed for about two years but has re-opened and is now owned and operated by his daughters, Ann and Candy. Some days Paul is in the museum tuning up his displays. Paul's wish for the future is to keep his collection together where people can see it and enjoy it.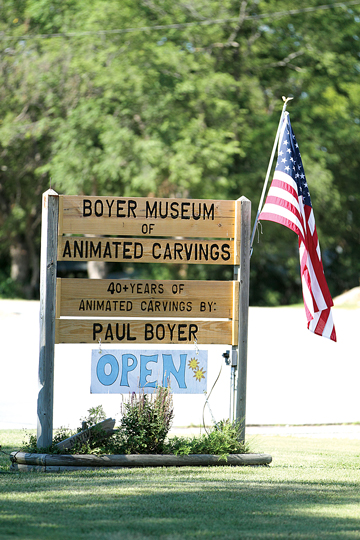 Location: 12th and M Street.
Contacts: 785.527.5884; 785.527.2082; 785.527.2640
Mailing address: 2712 K Street, c/o Ann Lewellyn, Belleville, KS 66935
Open: May through September, Wednesday-Saturday 1-5 p.m.; October through April by appointment. Always best to call ahead.

Photos: Harland Schuster for KSF.