An 8 Wonder of Kansas Geography
Konza Prairie, near Manhattan
Address: 100 Konza Prairie Lane, Manhattan, KS 66506
Phone: 785.587.0381
Website: kpbs.konza.ksu.edu/
Konza Prairie is one of the 8 Wonders of Kansas Geography because...


it is an internationally recognized research site for tallgrass prairie ecology and because the trails offer the public an excellent way to experience this spectacular example of the Flint Hills.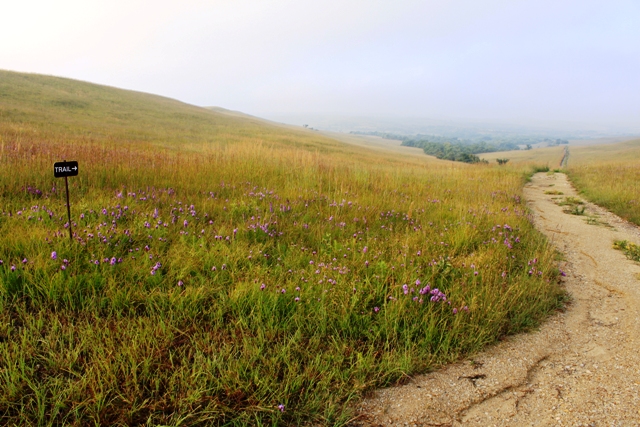 Photo courtesy flinthillstallgrass.org





WHAT IS THE KONZA PRAIRIE?

Source:
kpbs.konza.ksu.edu/
Konza Prairie Biological Station (KPBS) is an 8,600 acre native tallgrass prairie preserve jointly owned by The Nature Conservancy and Kansas State University. The KPBS is located in the Flint Hills of northeastern Kansas, a grassland region of steep-slopes overlain by shallow limestone soils unsuitable for cultivation.

KPBS is operated as a field research station by the KSU Division of Biology. The station is dedicated to a three-fold mission of long-term ecological research, education, and prairie conservation. It is a unique outdoor laboratory that provides opportunities for the study of tallgrass prairie ecosystems and for basic biological research.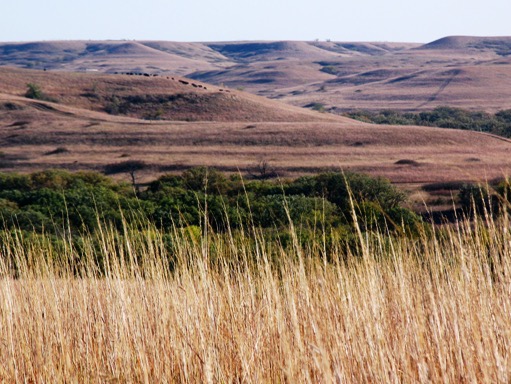 Photo courtesy flinthillstallgrass.org




DESCRIPTION OF THE FLINT HILLS
The Flint Hills region encompasses about 4 million acres extending throughout much of eastern Kansas from near the Kansas-Nebraska border south into northeastern Oklahoma, and contains the largest remaining area of unplowed tallgrass prairie in North America.



PUBLIC HIKING TRAILS


The public hiking trails at the Konza were selected by

Backpacker Magazine

in their list of the top 100 day hikes in the country. The trails are open 365 days a year from dawn to dusk. There are three loops of trails, so hikers can select a loop of 2, 4, or 6 miles. A $2 donation is suggested.
Source below:
keep.konza.ksu.edu/visit/hike.htm
Konza Prairie's hiking trails wind through lowland gallery forest, cross Kings Creek, and climb over ancient limestone ledges into the native tallgrass prairie. At the highest points, enjoy spectacular views of the Flint Hills and the Kansas River Valley.
Experience Flint Hills geology throughout the trail system. Enjoy a moderate walk with occasional steep climbs, uneven footing and narrow pathways. To protect the trail and hikers, the trail is occasionally closed during wet conditions or controlled burning.