Fort
Hays State

Historic Site is a finalist because

it was a major player in helping to settle Kansas and the west and the original blockhouse is one of only a few left in the nation.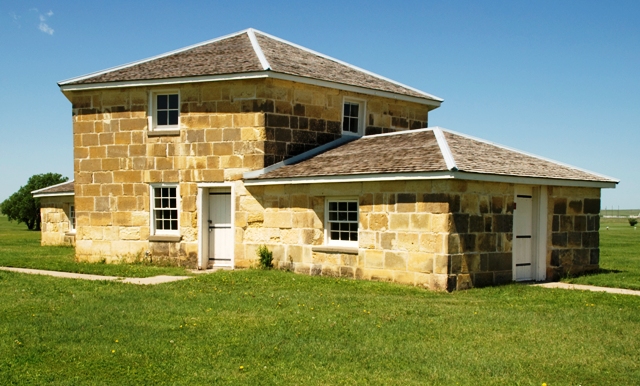 Fort Hays Blockhouse. Photo courtesy Kansas Historical Society


Fort Hays was initially established in southeastern Ellis County in 1865 and was known as Fort Fletcher. Soldiers at Fort Fletcher were to protect anyone using the Smoky Hill Trail to Denver. This included immigrants, freighters, and stagecoaches. After being renamed Fort Hays in 1866, it was moved to central Ellis County on the south edge of what is now the city of Hays.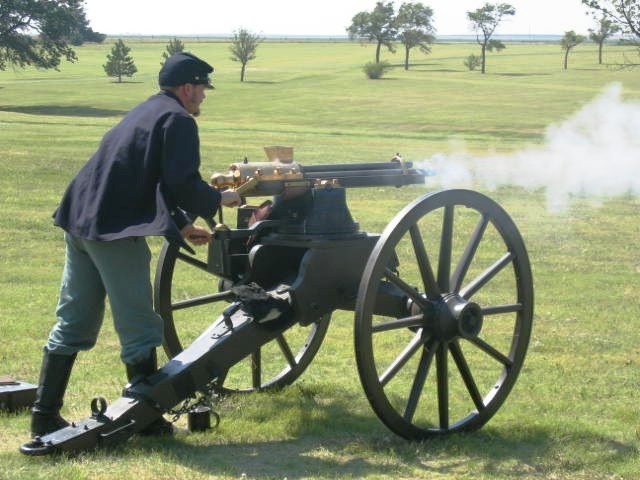 Re-enactor firing a gatling gun during Fort Hays Days, 2005. Photo courtesy Kansas Historical Society




It's next mission was to protect workers building the Union Pacific Railway, Eastern Division, as it built its way to Denver. Fort Hays was close enough to the railroad that the military used it as a major supply depot serving Forts Larned and Dodge as well as other forts south and west. Civilian freighters also utilized the military road to Dodge City. This resulted in Fort Hays being a major adjunct to the Santa Fe Trail. The fort was home to thousands of soldiers over its 25-year lifetime including members of the 9th and 10th Cavalry's (known as the Buffalo Soldiers) and the 7th Cavalry under the leadership of Gen. George Armstrong Custer.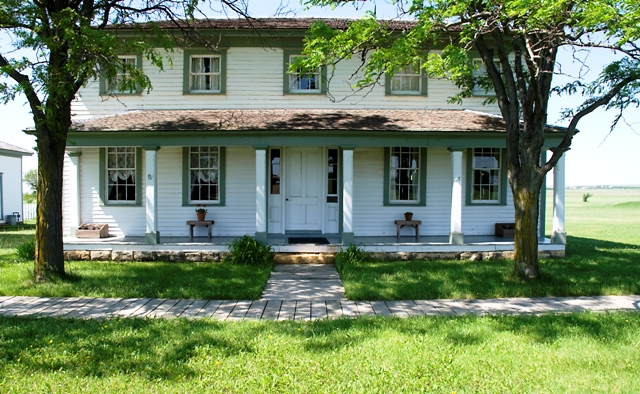 Officers quarters. Photo courtesy Kansas Historical Society




Troops from Fort Hays were involved in several battles and many skirmishes with the American Indians, primarily the Cheyenne and Arapaho tribes. The post was closed in 1889 and the 7,000 acres comprising the fort were turned over to the State of Kansas. The site became a state historic site in 1965 and is today visited by thousands of visitors from across the nation and the world, each year. Four of the original buildings survive on site. Two officers' quarters are interpreted as living quarters.


Location: Four miles south of Hays I-70 exit 157 on U.S. 183 Alt.

Hours and admission charge: Tuesday-Saturday 9 a.m.-5 p.m. Adults $3; students $1.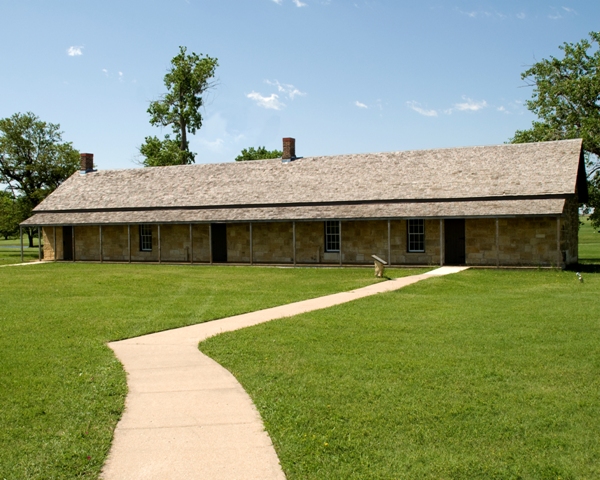 Fort Hays Guardhouse. Photo courtesy Kansas Historical Society